A super quick one today, with mini pizzas using this versatile gluten free bagel recipe.
Having made a double batch for yesterday's breakfast, I had a few left over to use today. Rather than freeze them (which is definitely doable with this recipe), we decided to make some mini pizzas for lunch earlier. So easy and the kids never refuse an offer of pizza!
If you have some gluten free bread that is going a little stale, you can also use them in the same regard: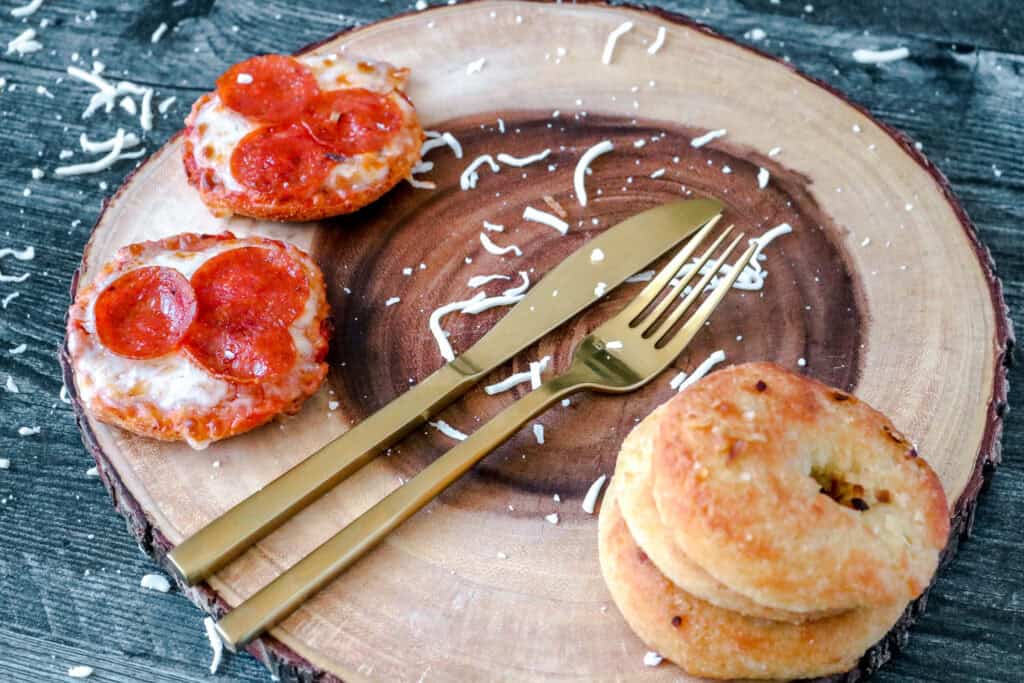 What can you put on a gluten free pizza?
When already using a premade pizza base, your only consideration to keep the pizza gluten free is to consider your toppings.
We have a 99% gluten free home now (poor hubby gets to keep the odd loaf of fluffy glutinous bread to himself) but you do need to keep an eye what you are considering adding to the pizzas, especially:
Processed meats (hams, chicken pieces, pepperoni, etc)
Especially as what might be gluten free the last time you purchased it, the next time it might not be - yes recipes change and ingredients do get altered so you need to keep checking and reading labels. Trust me I've been caught with this before!
I kept the below pizzas very simple, and made sure that the marinara sauce and pepperoni was gluten free:
Gluten Free Bagel Pizzas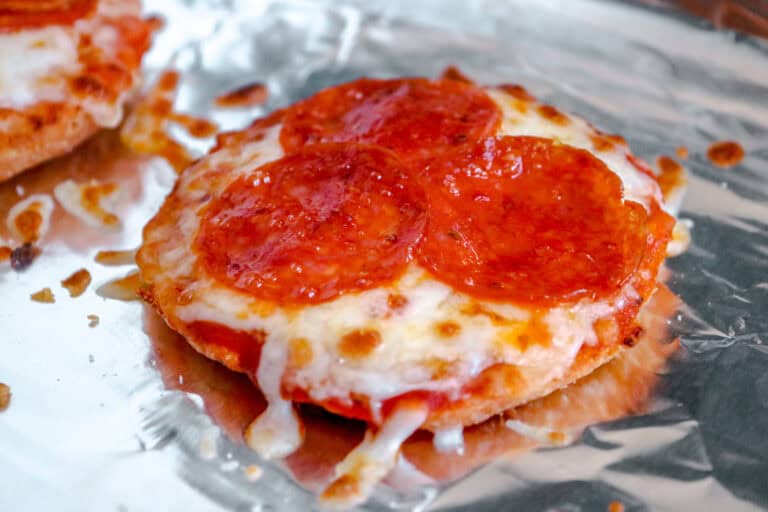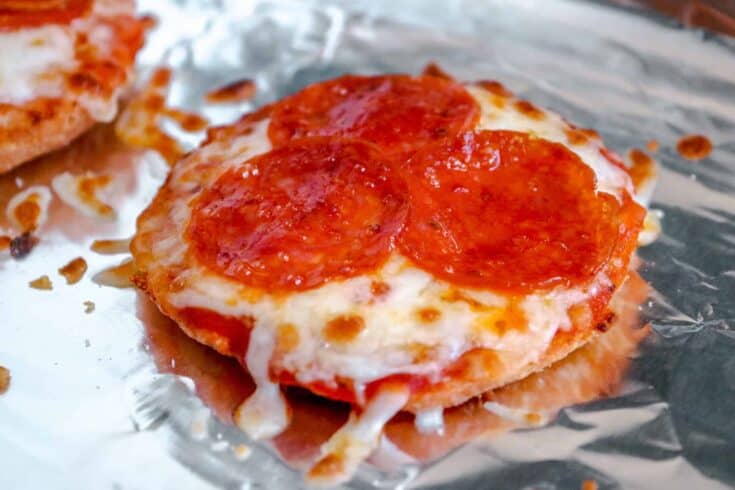 The prep time is assuming you already have made the bagels or are using store bought bagels.
Ingredients
Rao's Marinara
Pepperoni (check that it's gluten free!)
Mozzarella cheese
Instructions
1. Turn on broiler and line sheet pan with foil.
2. Cut bagel in half, lay on sheet pan and spread with marinara.
3. Add cheese and then top with pepperoni.
4. Broil for about 3 minutes.
Gluten Free Bagel Pizzas - Step By Step Photos
Cut your bagel/s in half and place them on a sheet pan. Spread with the pizza sauce of your choice, such as this marinara: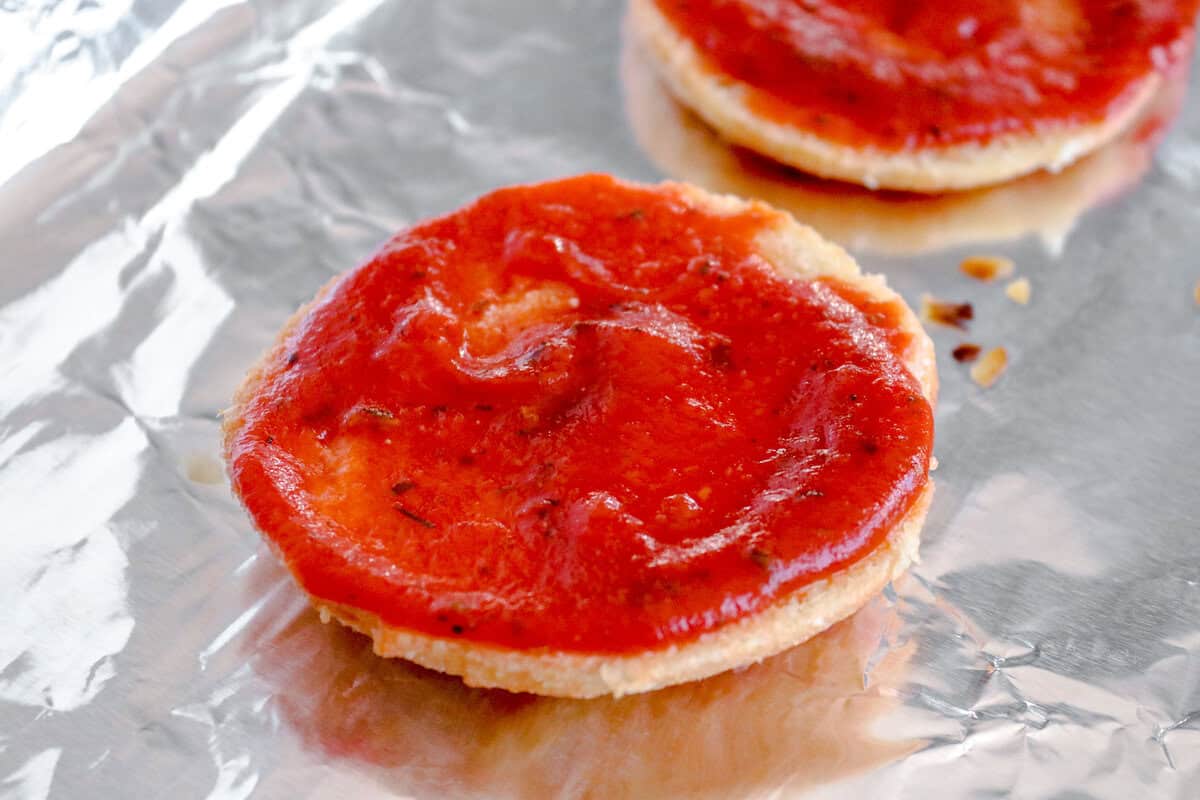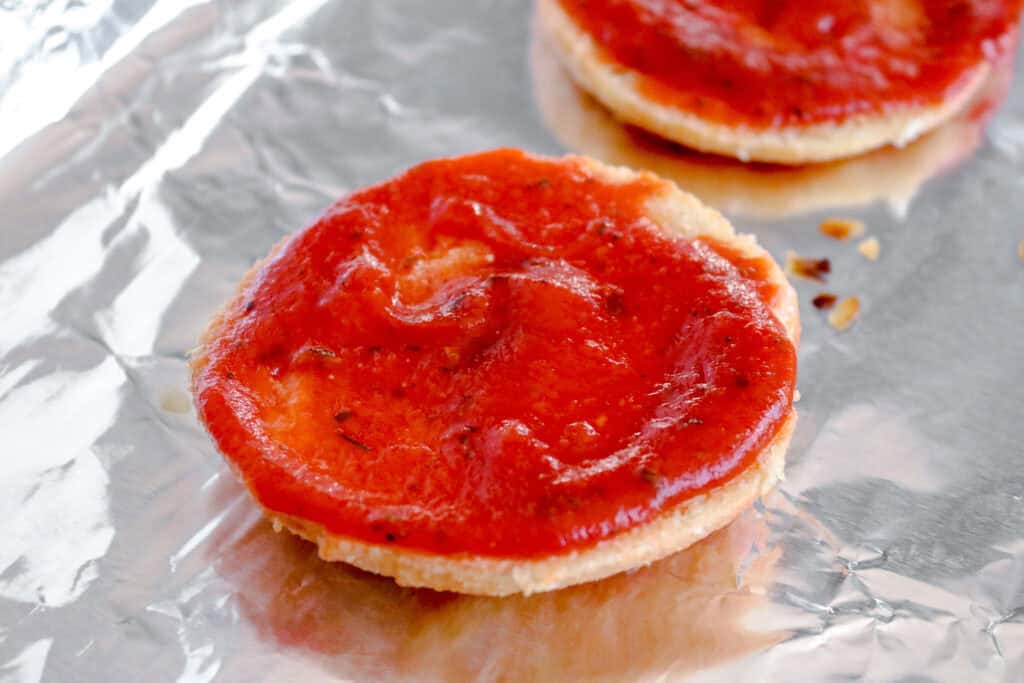 Add your preferred cheese: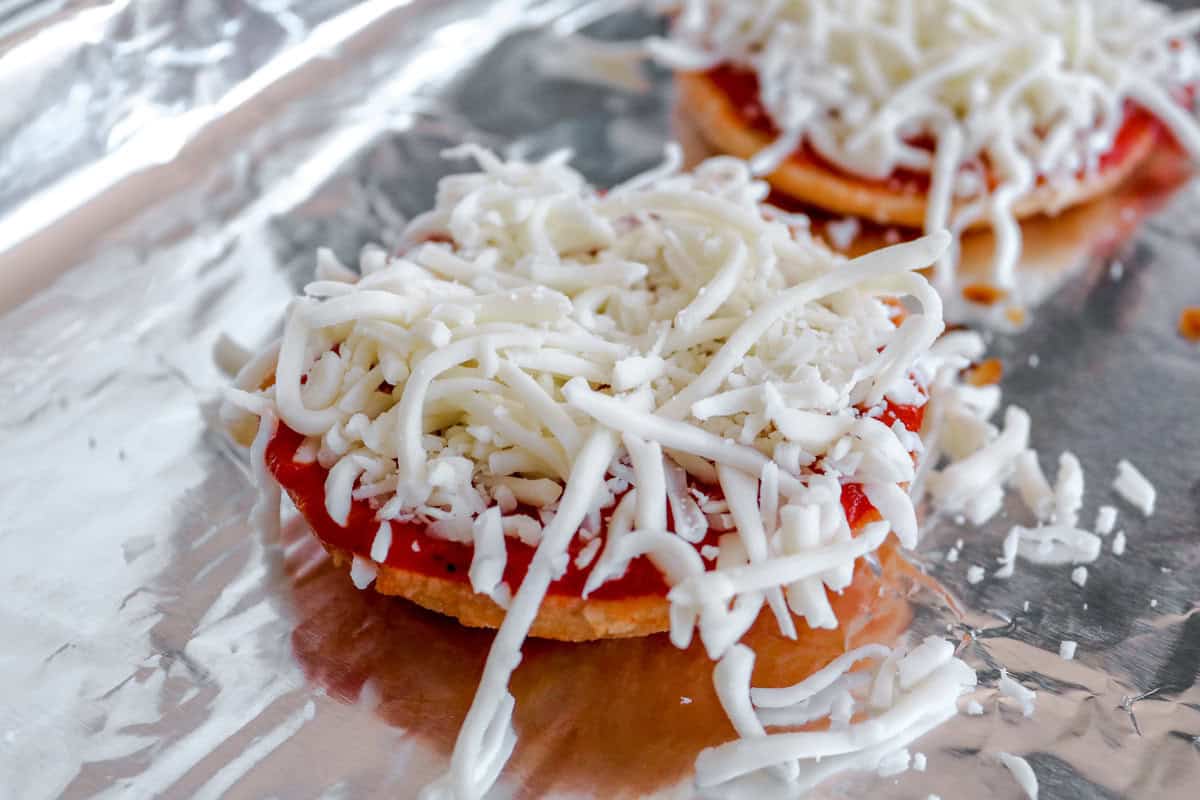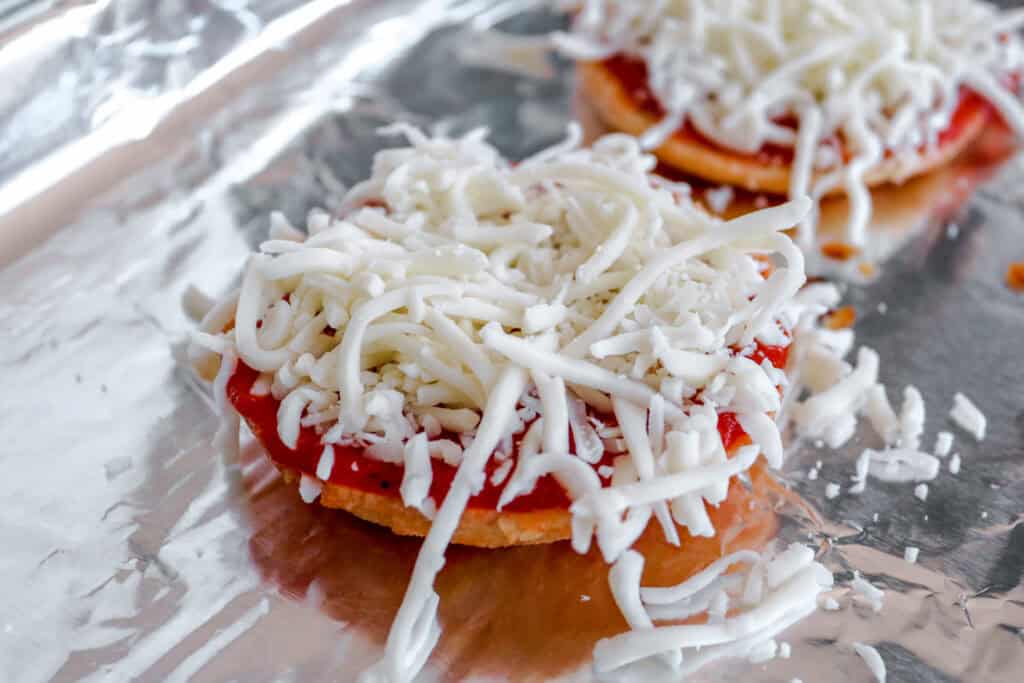 Top your bagel pizzas with pepperoni: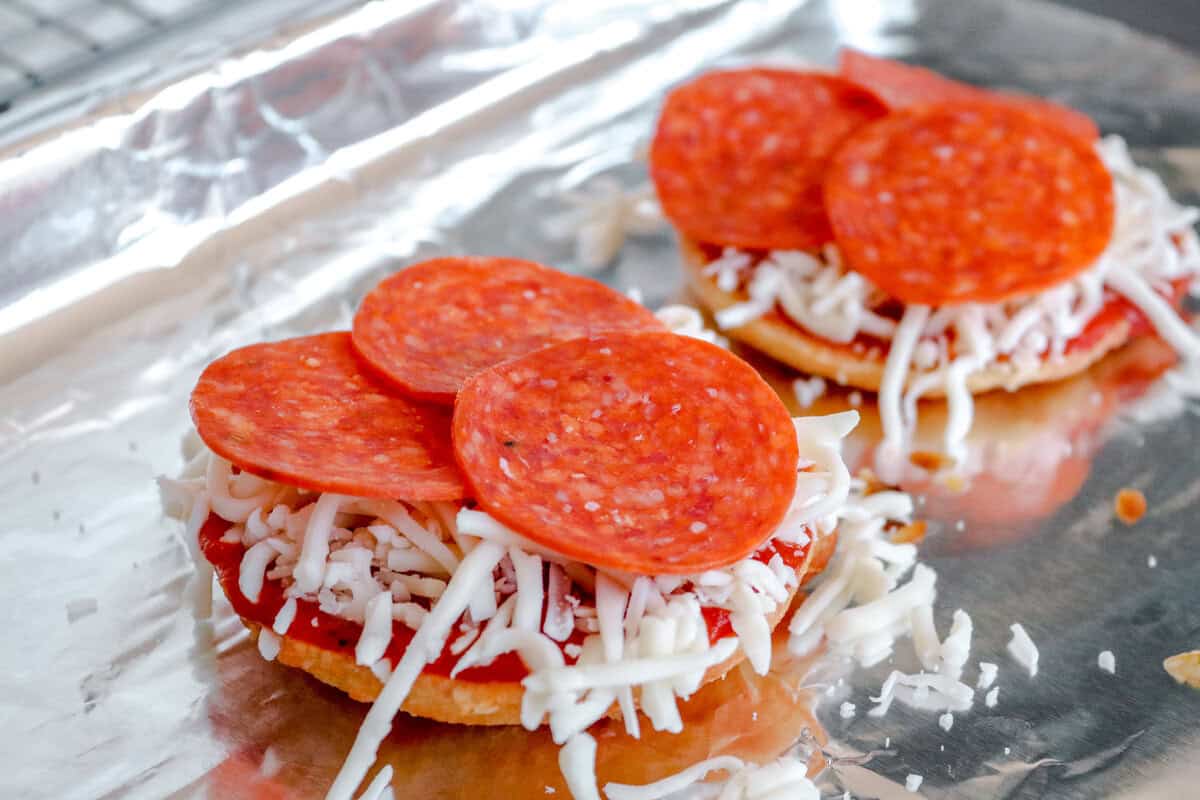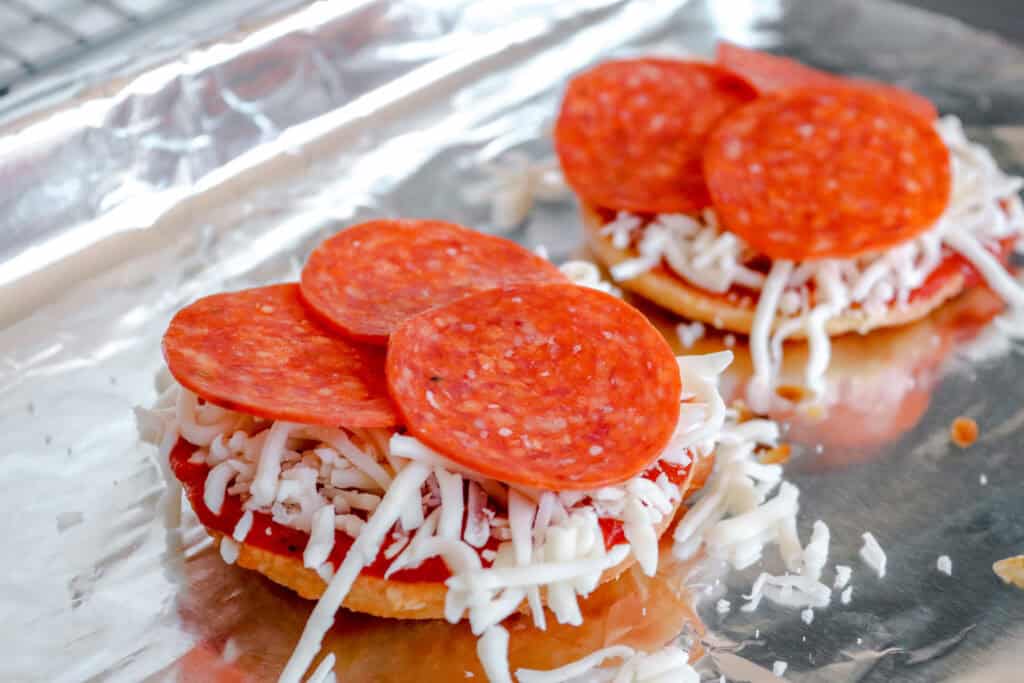 Broil or grill for up to 3 minutes (keep a close eye on them). Not the 'prettiest' photo but believe me, they were delicious!: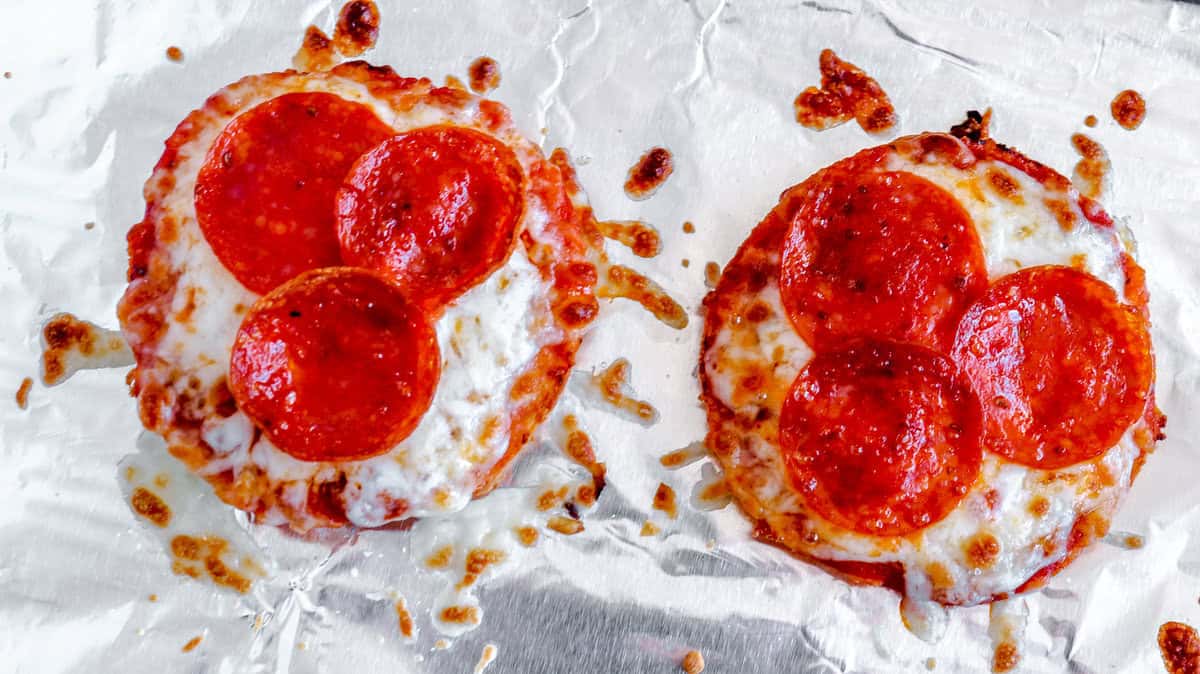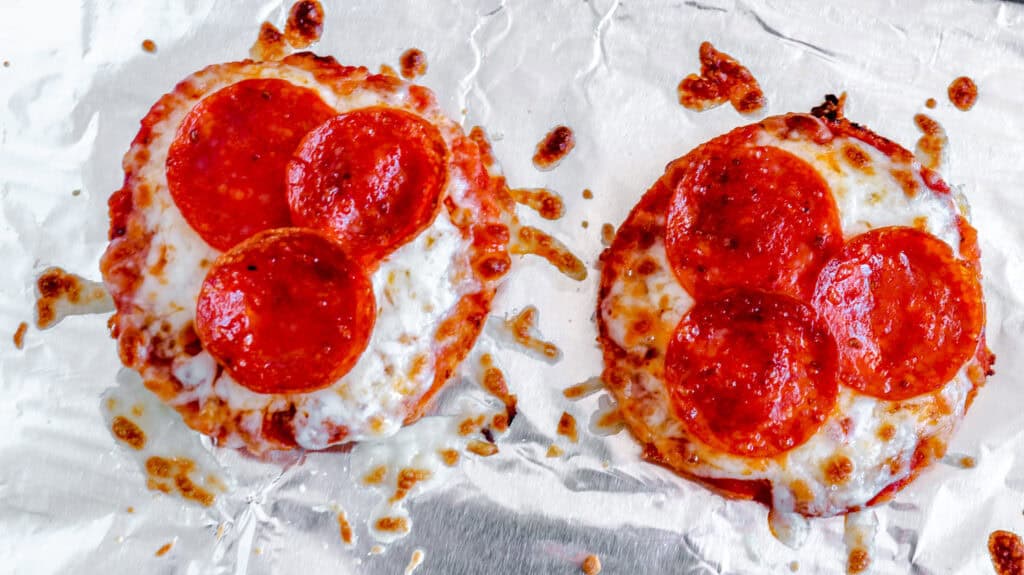 Enjoy!
If you haven't already, check out this easy and versatile gluten free bagel recipe that is also low carb.