When you or the kids are saying 'not another sandwich', but you just don't have the time nor the ingredients to whip up something else for lunch.....these sandwich skewers are a life-saver!
Because, often when we just 'jazz' up a regular food item, it's amazing the renewed interest the kids can have. Trust me, the 'wows' I received on this 'sandwich platter' were kind of unexpected 🙂
So today, I'm not sharing a recipe as such, more a way of structuring a deconstructed sandwich....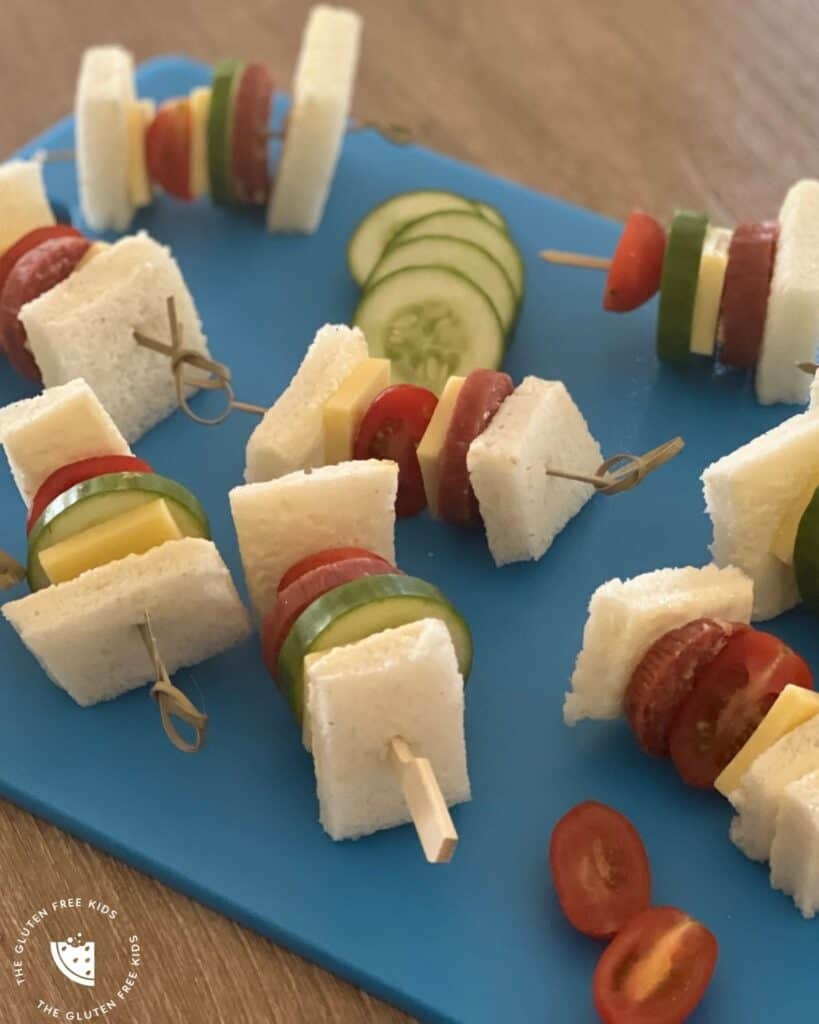 Why Sandwich Skewers Are Amazing...
They make a change from normal sandwiches,
You can just toast the bread if it's a little stale,
They are more visually appealing,
You can use ingredients that you don't normally use in 'normal' sandwiches...cucumber? tomatoes?
Actually, this is where the 'sandwich skewer' idea is genius....my youngest loves tomato in his sandwiches, but it makes them a soggy mess if not eaten immediately. However, with the skewers, you can space them apart so they don't even lightly brush the bread = no more soggy bread!: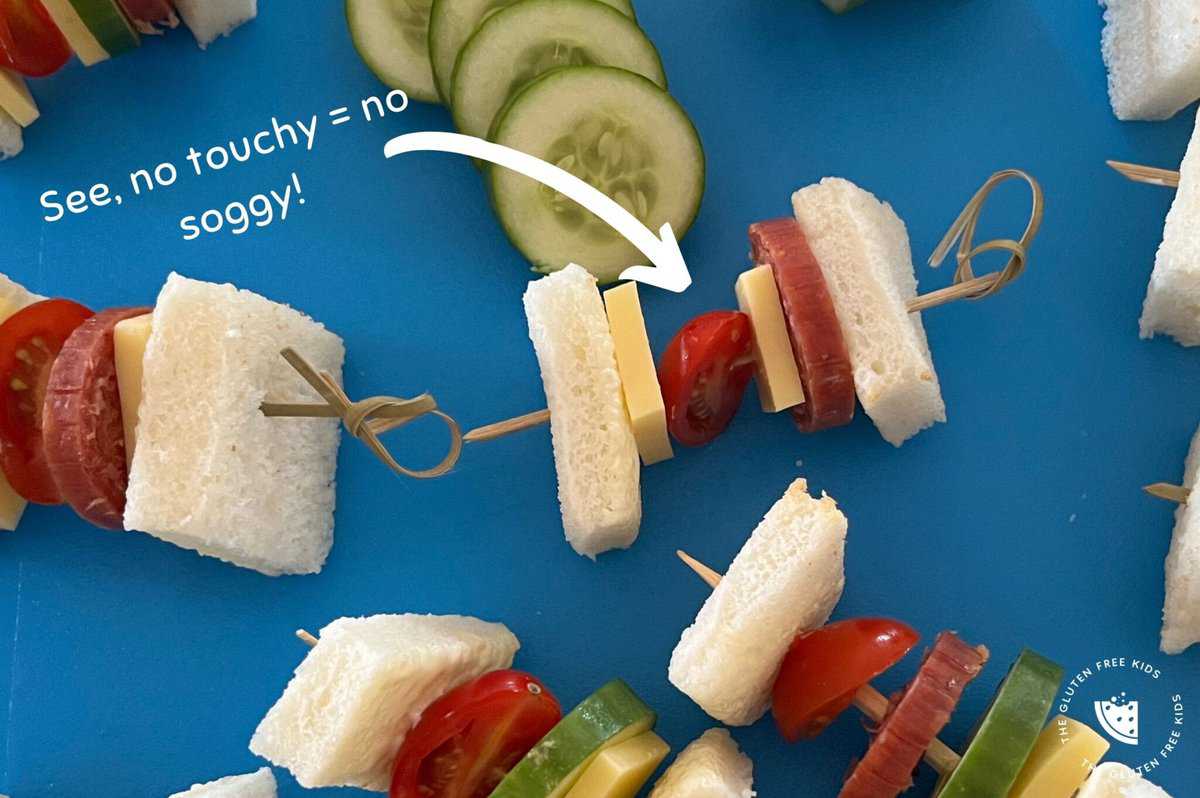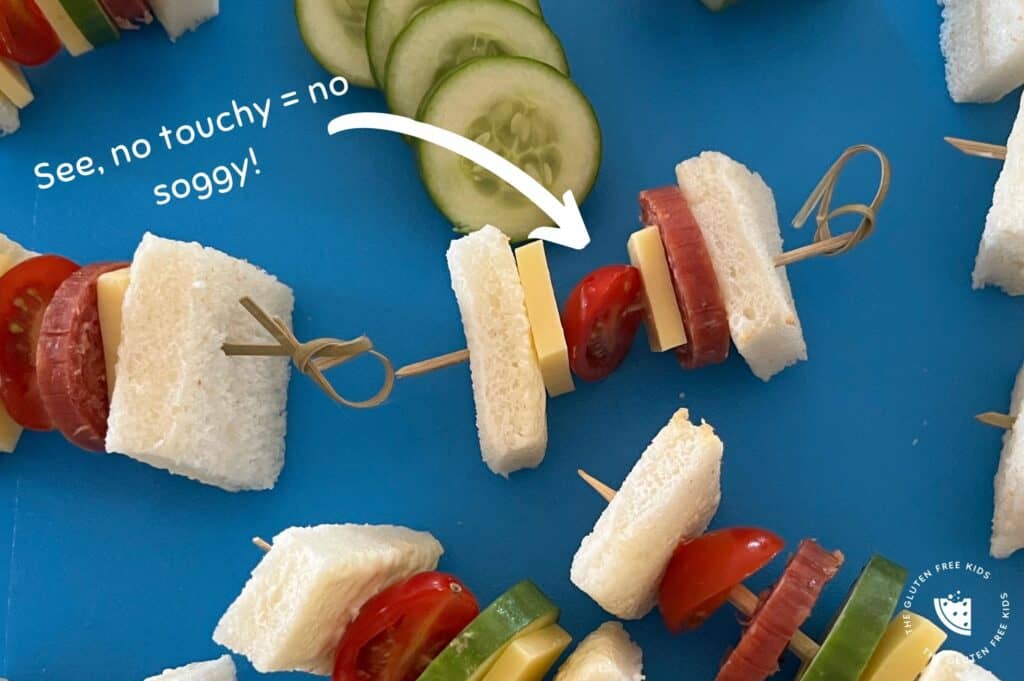 Items You Will Need:
Skewers: You will need sticks of some kind....depending on which part of the world you're in, you might call them skewers, kebabs, kebobs or something completely different. Basically you need something that will hold the sandwich 'stacks' together.
Bread: of course we've used gluten free bread here, but you can use any bread that you have on hand. If your bread is a little stale, you might want to toast is before 'skewering' it.
Sandwich fillings: Today I used what I had in the fridge.....cheese, cucumber, pepperoni and cherry tomatoes.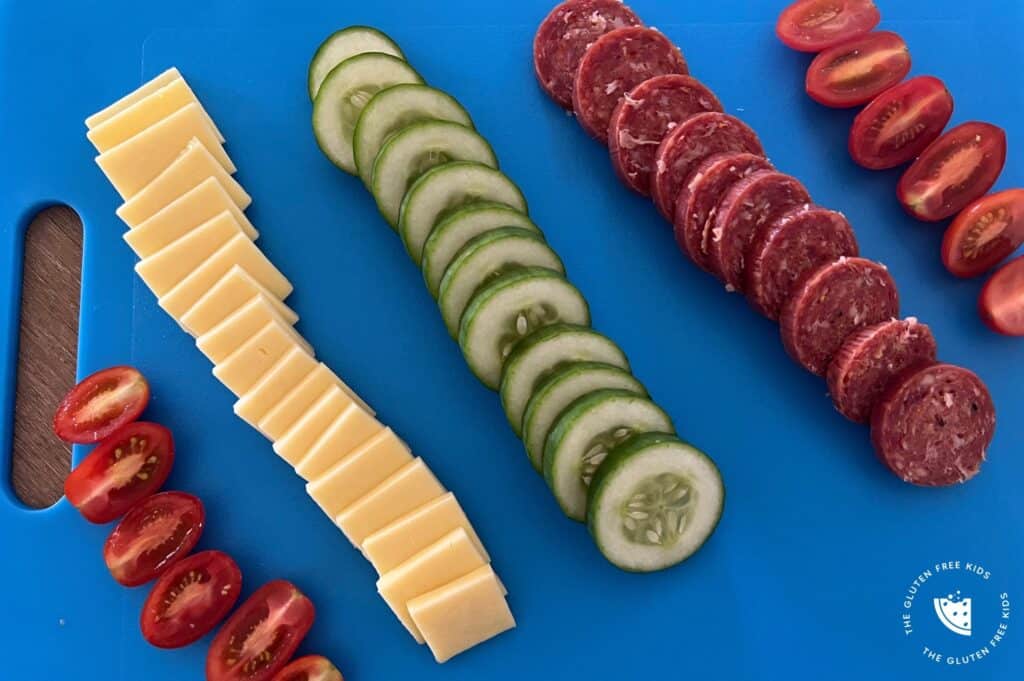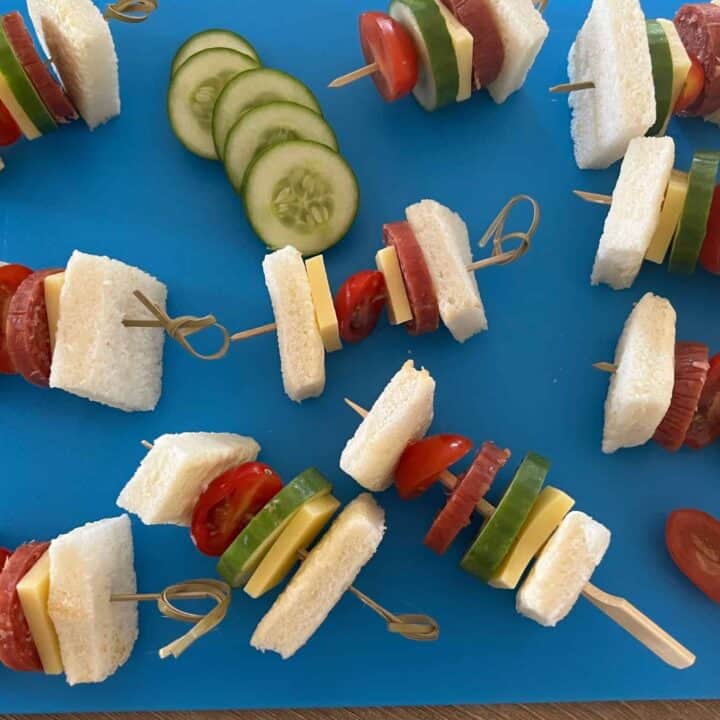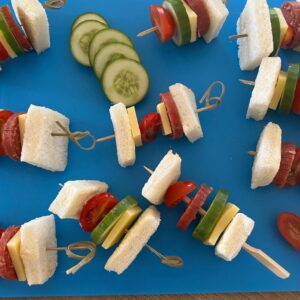 Sandwich Skewers - A Fun Sandwich Alternative
Easy to prepare, appealing to the eyes and delicious, these sandwich skewers are a winner!
Ingredients
Bread slices

Butter or cream cheese

Sandwich fillings of choice
Instructions
Trim the crusts off the bread slices and toast if the bread is stale.

Butter or apply spread of choice before cutting the bread slices to shapes and sizes that suit.

Slice up your sandwich fillings of choice.

Assemble - any order, any combination!
Enjoy!
For more lunch-box ideas, be sure to check out: