This is a great easy recipe for gluten-free banana bread. We make it a lot around here.
It's quick to pull together, requires only simple ingredients and is versatile for a quick snack or can be toasted for breakfast with fresh bananas and maple syrup. You can even add a few chocolate chips to this banana bread recipe, without it compromising the structure of the bread.
If you need to use up some ripe bananas, need to prep some school lunch-box snacks or have some visitors arriving, this is a great go-to recipe.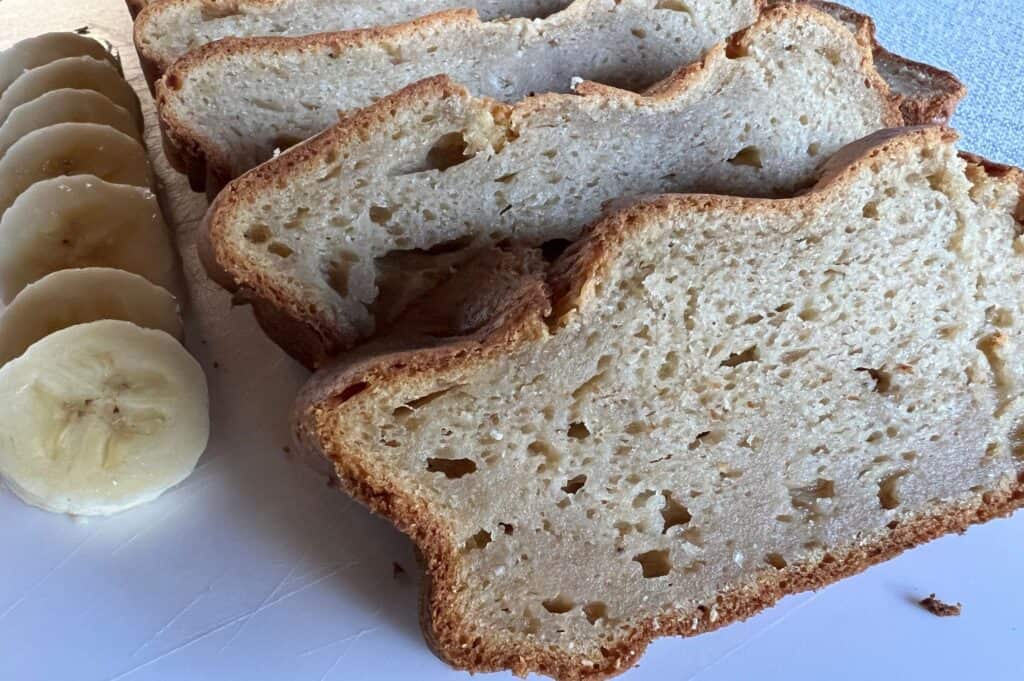 You Will Need:
Bananas
Butter
Gluten-free flour
Eggs
Maple Syrup
Brown sugar
Vanilla extract
Baking powder
Milk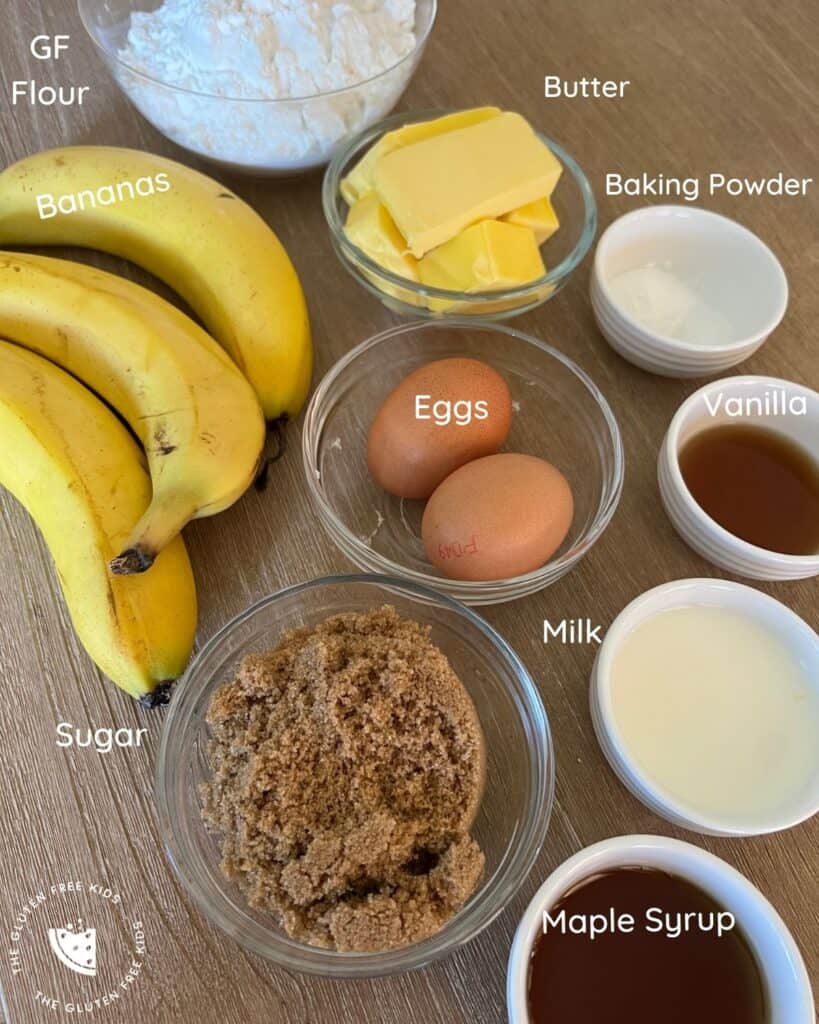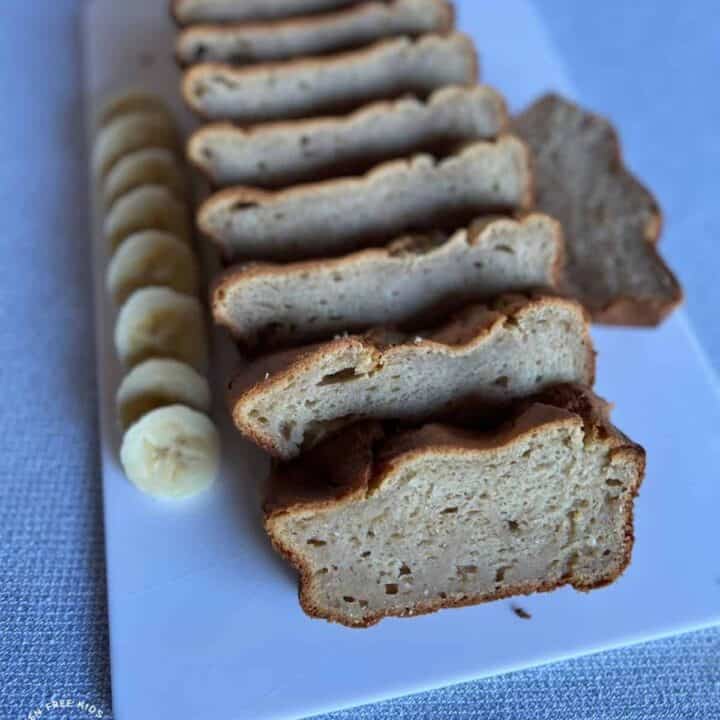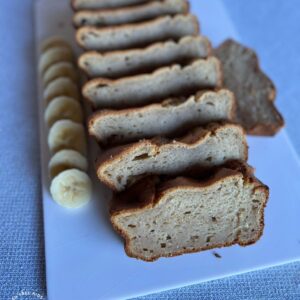 Easy Gluten-Free Banana Bread
This gluten-free banana bread is moist, easy to make and doesn't require fancy ingredients.
Ingredients
3

ripe bananas, mashed

125

g

melted butter

1.5

cups

gluten-free plain/all-purpose flour

2

eggs

½

cup

brown sugar

2

tablespoon

maple syrup

2

tablespoon

milk

1

tablespoon

vanilla essence/extract

2

teaspoon

baking powder
Instructions
Heat oven to 175C/350F and grease and line a loaf tin - set aside.

Combine the melted butter, maple syrup, milk, eggs and brown sugar together in a large bowl.

Add flour, baking powder and gently mix all together (don't over-mix).

Pour mixture in the loaf tin and bake for 40 minutes or until set.

Allow to cool completely before slicing!
Notes
You can easily add ½ cup of choc chips if you want it a little sweeter, or try ⅓ cup coconut (desiccated or shredded coconut works best).
Make sure the oven is at temperature before putting the loaf tin in to start baking.
Don't be tempted to add extra banana in - see below note!
This banana bread (just like any gluten-free baking really) needs to cool before you attempt to slice it.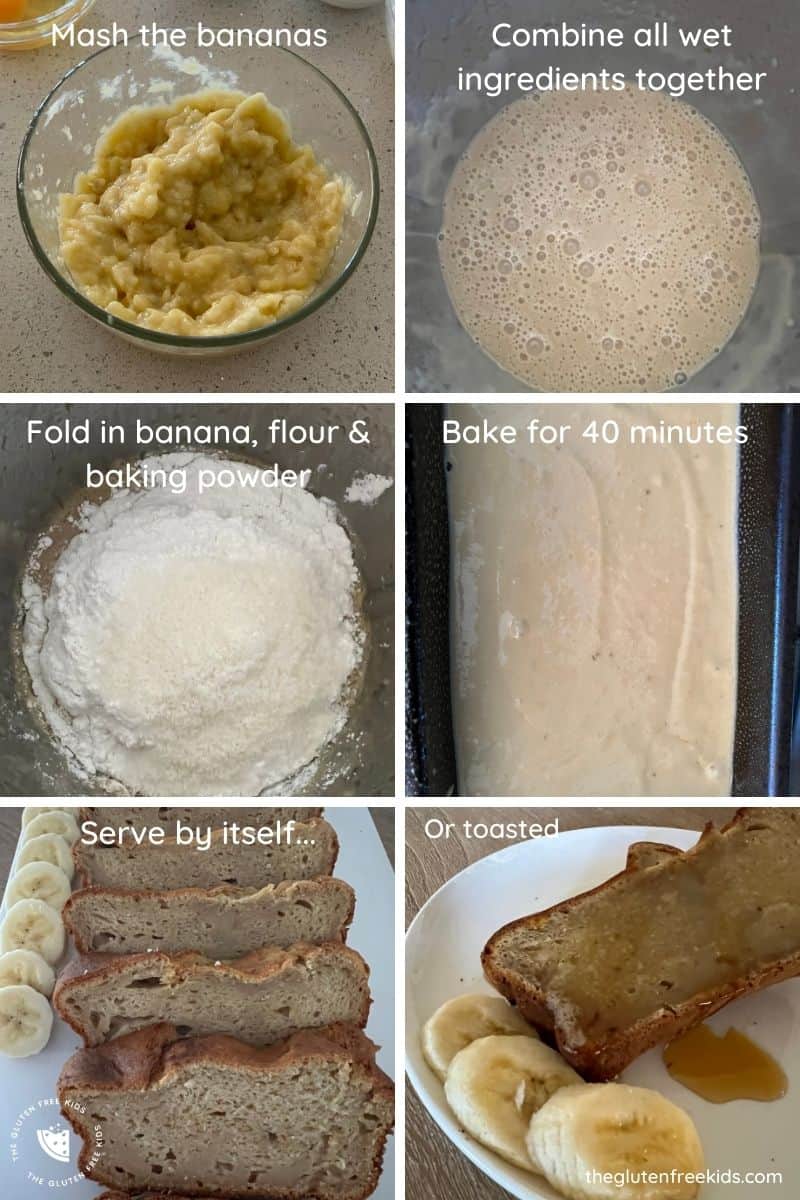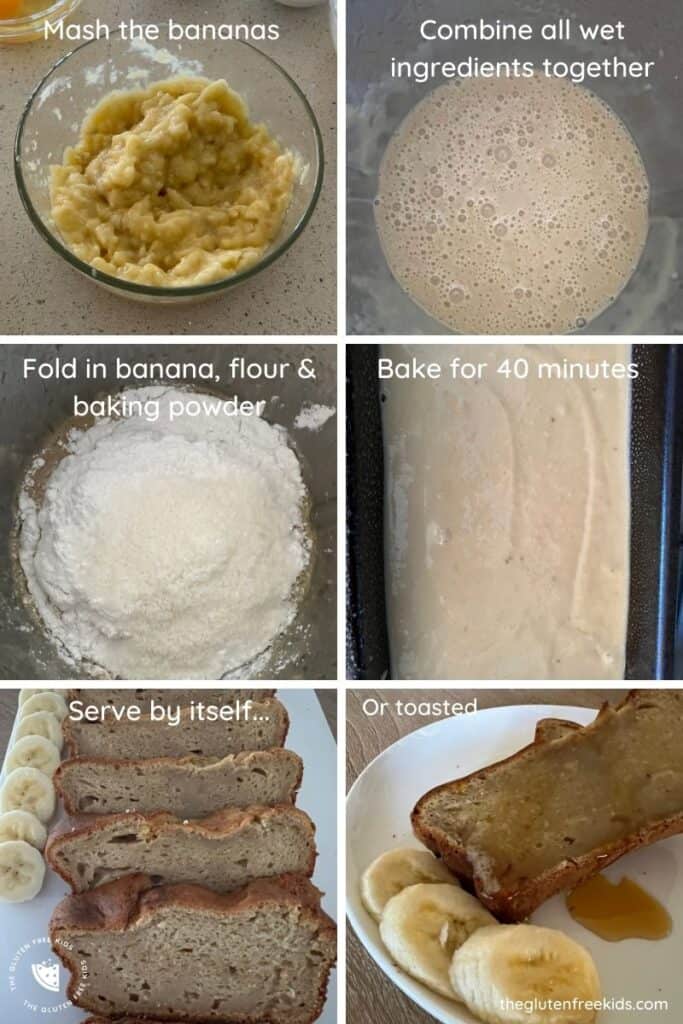 What happens if you over mix banana bread?
If you over mix banana bread, it can result in a tough texture. To avoid over mixing, try using a mixer on low speed or mix by hand with a wooden spoon. You don't want to mix the ingredients for too long, just long enough until everything is combined.
Why Does banana bread take so long to cook?
Banana bread can take a while to cook because the bananas add a lot of moisture to the bread.
But, you don't want to over bake it, or it will be dry. A good way to tell if banana bread is done is to insert a cake tester or toothpick into the center - if it comes out clean, it's done.
What happens if you put too much banana in banana bread?
If you put too much banana in your bread, it will be very heavy and dense. It can look undercooked in parts (when you slice it) and can be harder to bake evenly.
A good rule of thumb is to use ½ - ⅔ cup of mashed banana for every 2 cups of flour in the recipe. This should give you a moist, but not gooey, banana bread.
Save your extra bananas for these gluten-free banana recipes instead:
Did you try this recipe?
Let us know in the comments!