This zucchini bread is a delicious, gluten free recipe that can be whipped together in a hurry.
It's a great way to include vegetables for fussy eaters and provides a nutritious substitute for sandwiches at lunch time.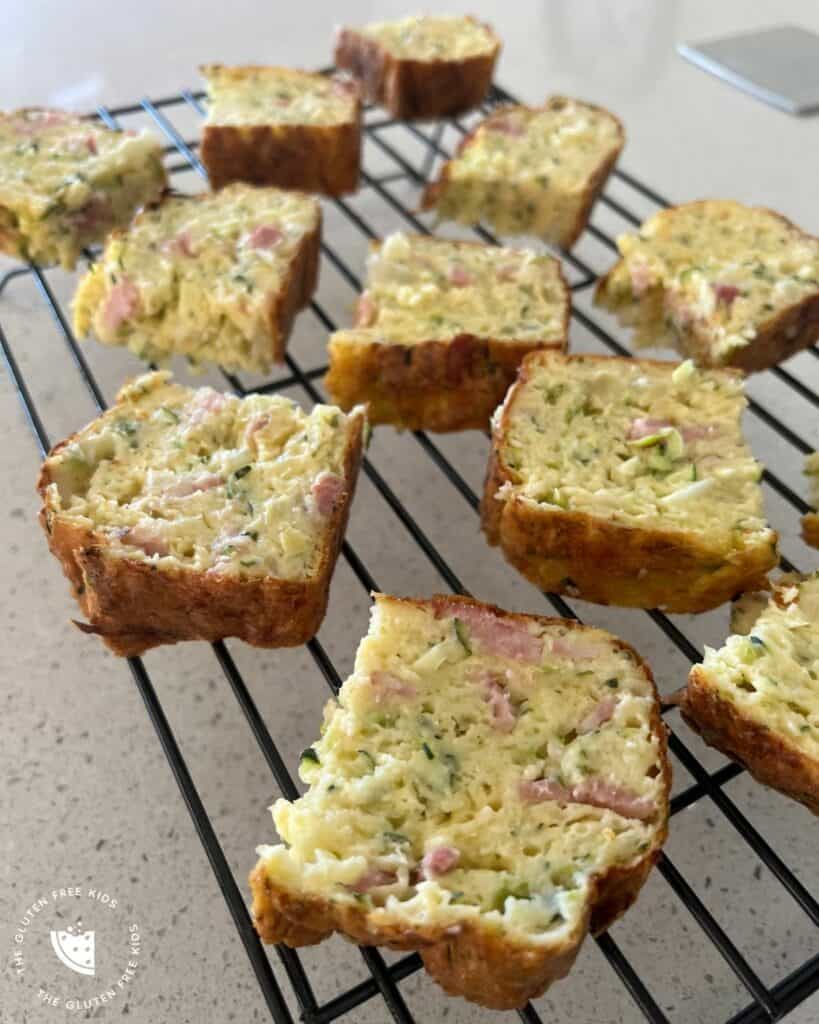 Zucchini and eggs that need using up? Need to hide some veggies? Want a fool-proof, easy and nutritious gluten free meal? Then this is your recipe.
There is no need to pre-cook anything, as everything gets mixed in together to make this an easy and quick crowd-pleasing recipe.
It's a light and inconspicuous gluten-free delight.
Perfect for school lunches, after school snack or a light and quick summer dinner with salad.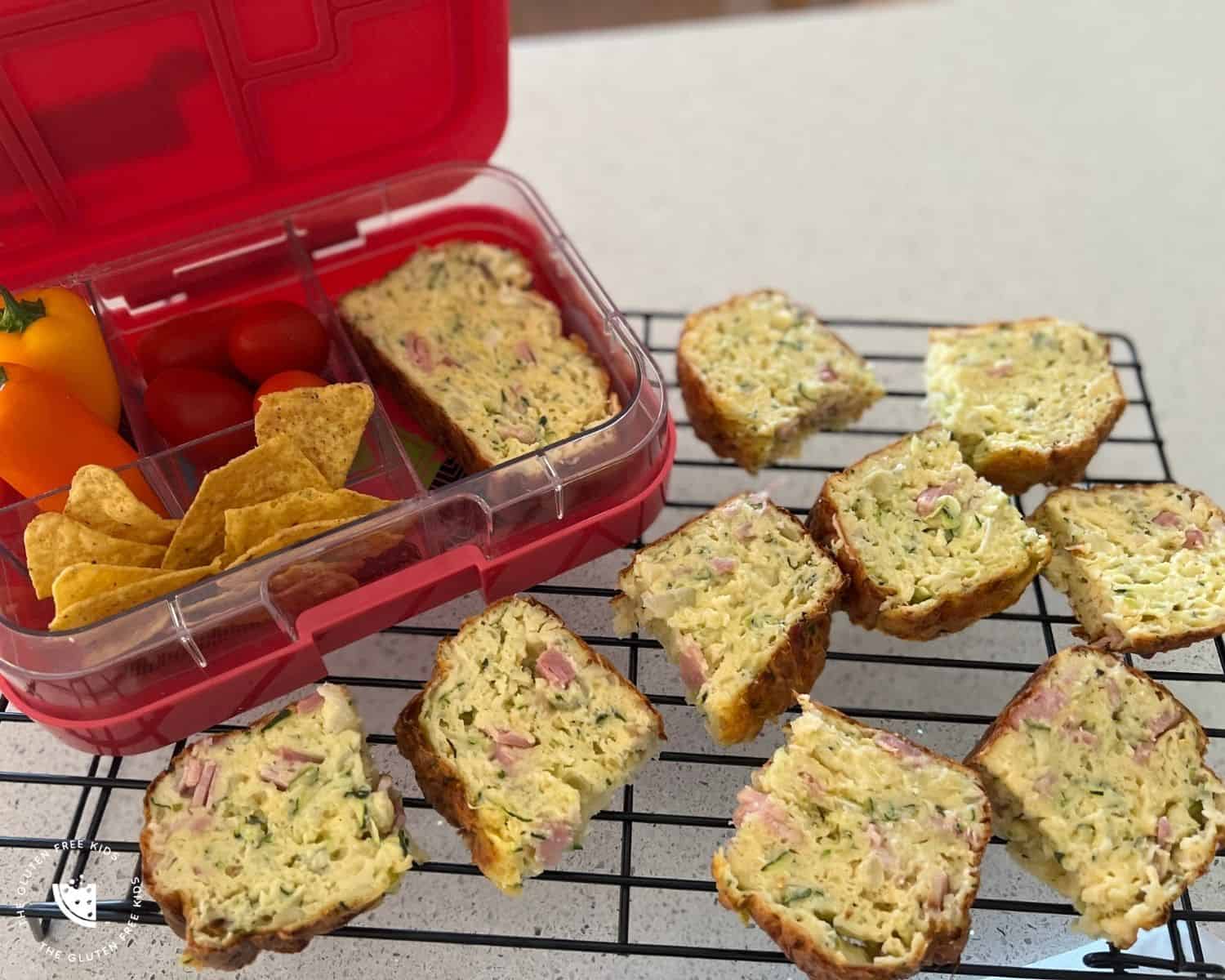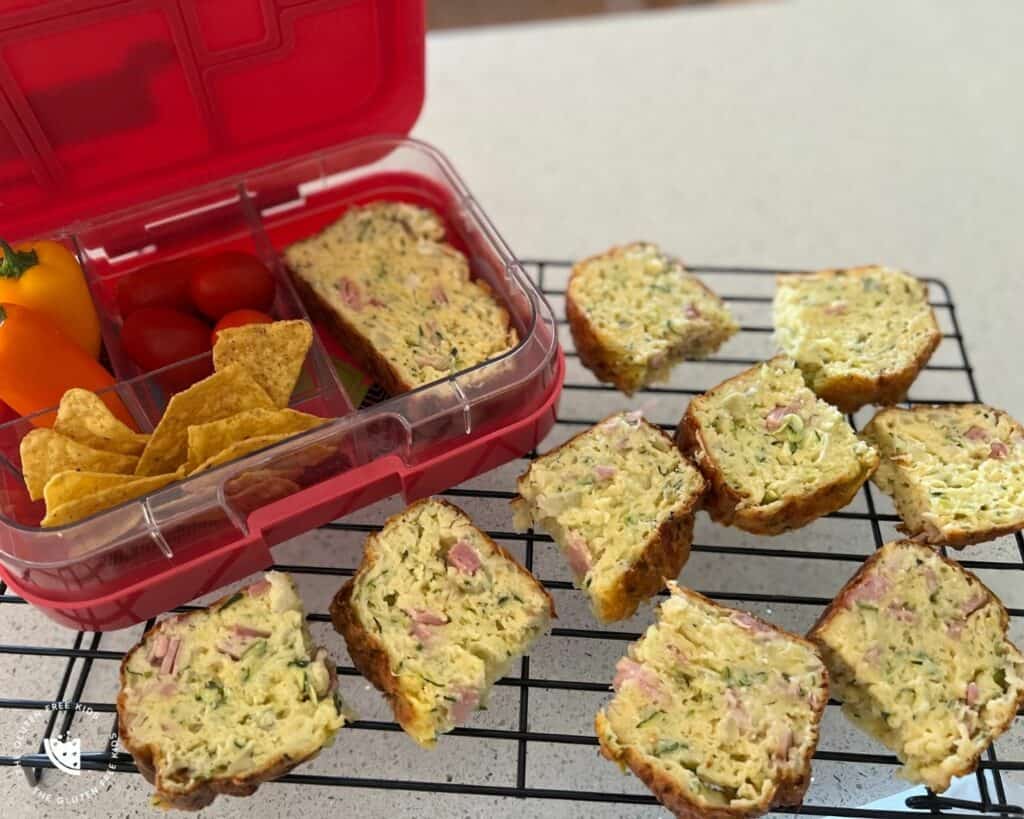 Ingredients Required For Gluten Free Zucchini Bread
One of the many great things about this recipe is the simple ingredients it requires and the very forgiving nature of the recipe.
You will need eggs, gluten free flour, baking powder, onion, bacon, cheese and of course zucchini.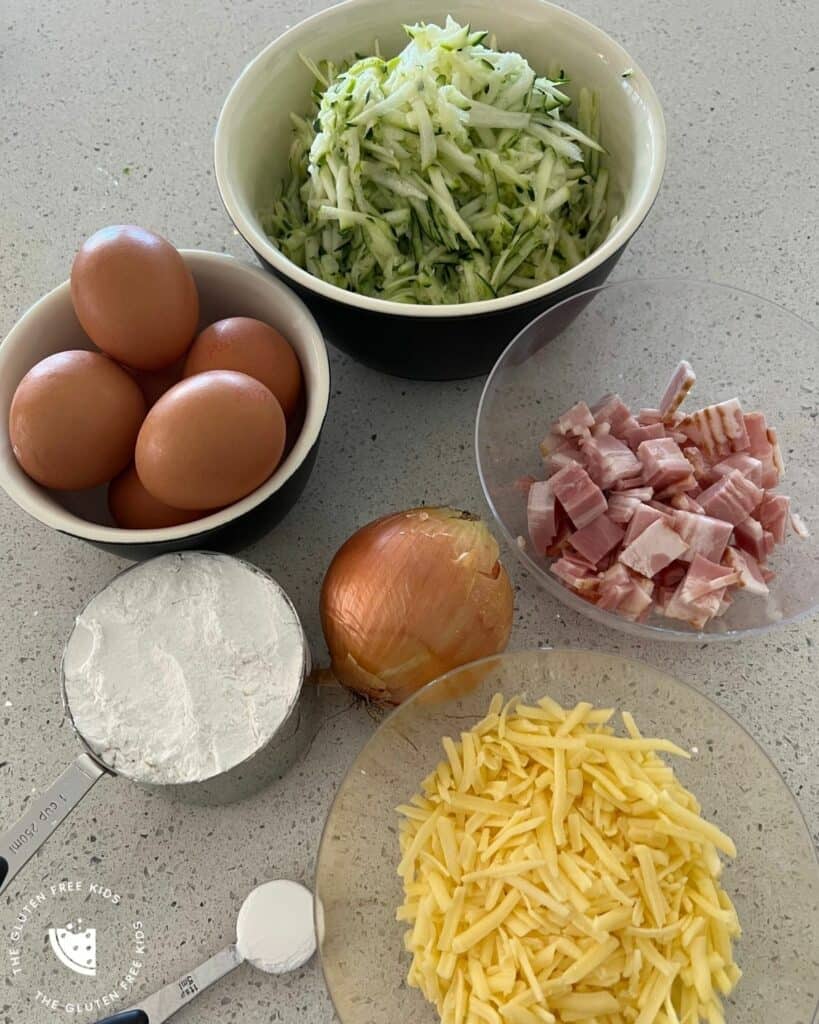 There are plenty of vegetable substitutes you could try, such as grated carrot, corn, and peas.
Of course, you can also make substitutions to make this zucchini vegetarian and/or dairy free.
Gluten Free Zucchini Bread
This gluten free zucchini bread is perfect for lunchboxes, a healthy afternoon snack or with a salad on a summers evening. Easy to make and uses simple ingredients.
Ingredients
Instructions
Preheat oven to 180°C/360°F

In a large bowl, whisk the eggs together.

Add gluten free flour, baking powder and mix together well.

Add the onions, bacon, zucchini and cheese.

Season to taste and mix it all together. The consistency will be quite thick.

Pour into a lined loaf tin and bake for 40 minutes, or until golden on top and set.

Allow to cool well before attempting to slice. Don't worry, it's delicious cold!
Notes
This recipe is very versatile. You could alter or substitute some of the zucchini for grated carrot or corn.
Omit the bacon to make it vegetarian.
If using gluten free self-raising (self-rising) flour, you can leave out the baking powder altogether.
This zucchini bread keeps well in the fridge for 2-3 days but is a great snack for hungry tummies and barely lasts that long.
It freezes exceptionally well and therefore makes a great last minute lunch-box addition! See notes below for tips on storing it in the freezer well.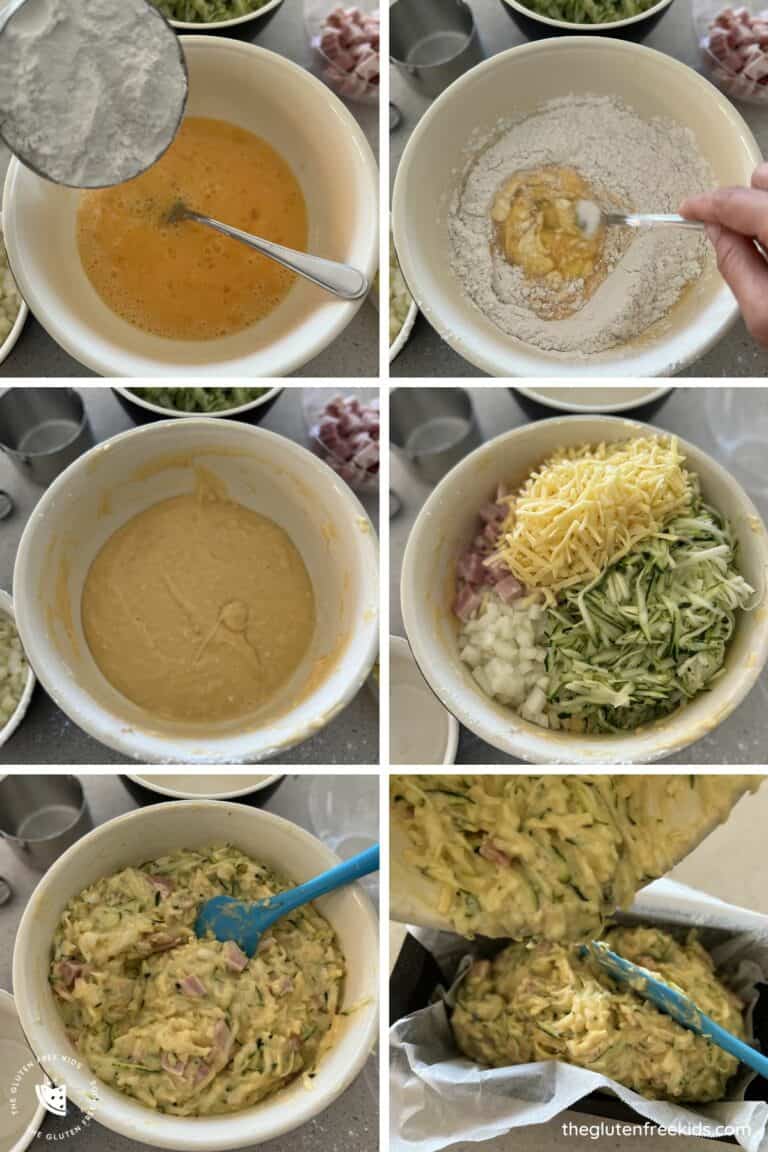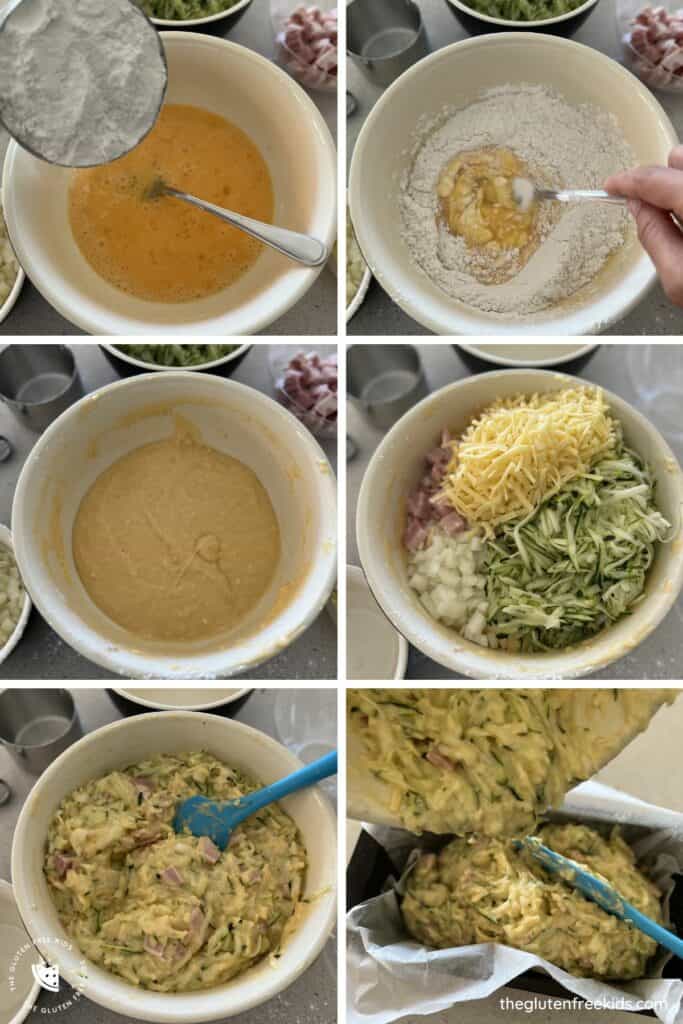 Can I Make This Zucchini Bread Ahead of Time?
If you want to make this recipe, but don't want to bake it right now, simply follow the directions up until the part where you transfer your batter from the mixing bowl into a loaf pan. After that, cover tightly with aluminum foil and store in the fridge overnight.
However, this zucchini bread, once baked, will keep well in the fridge for 2-3 days so you could completely bake the bread ahead of time anyway. Due to the moisture in the zucchini, it won't quickly dry out or become stale.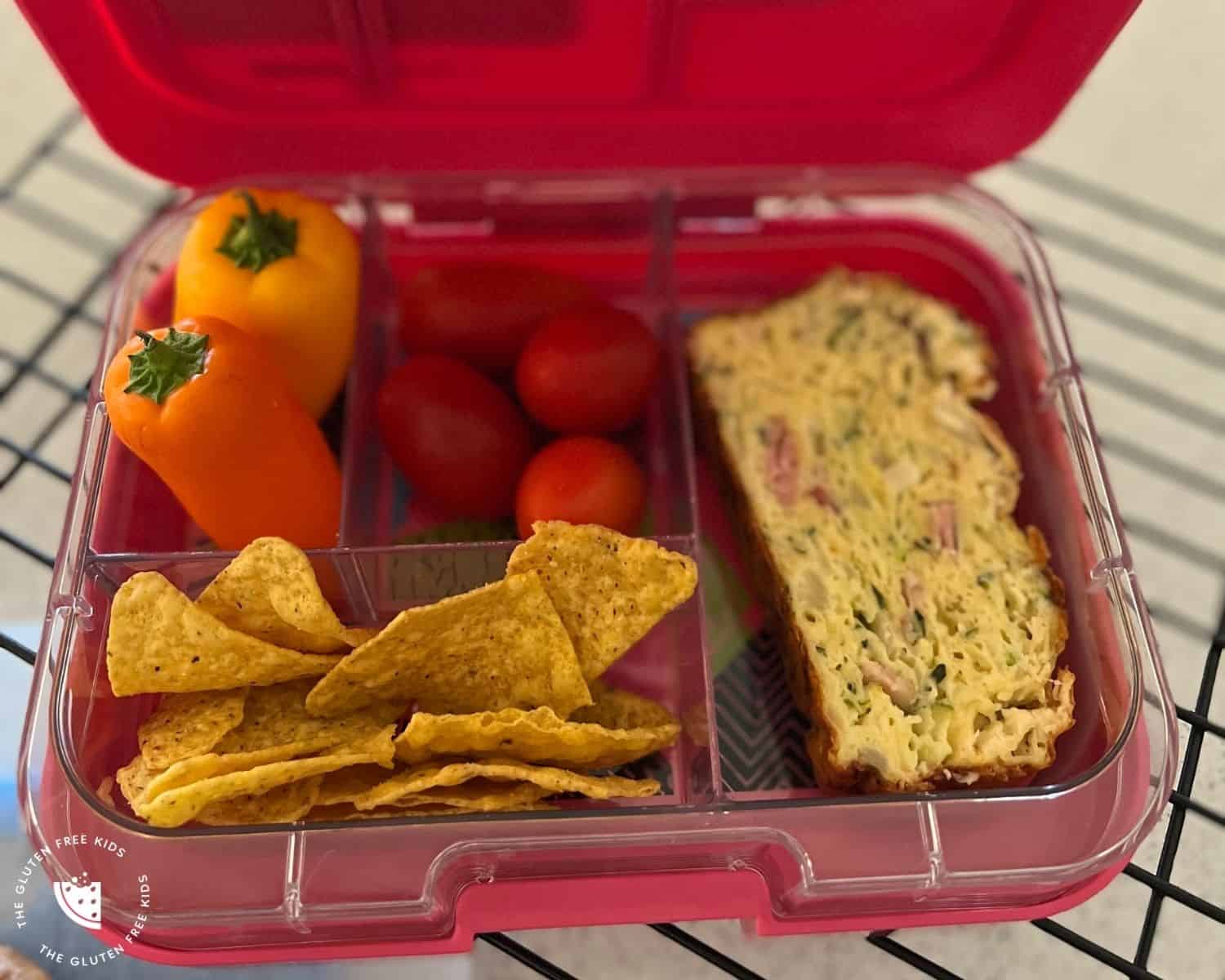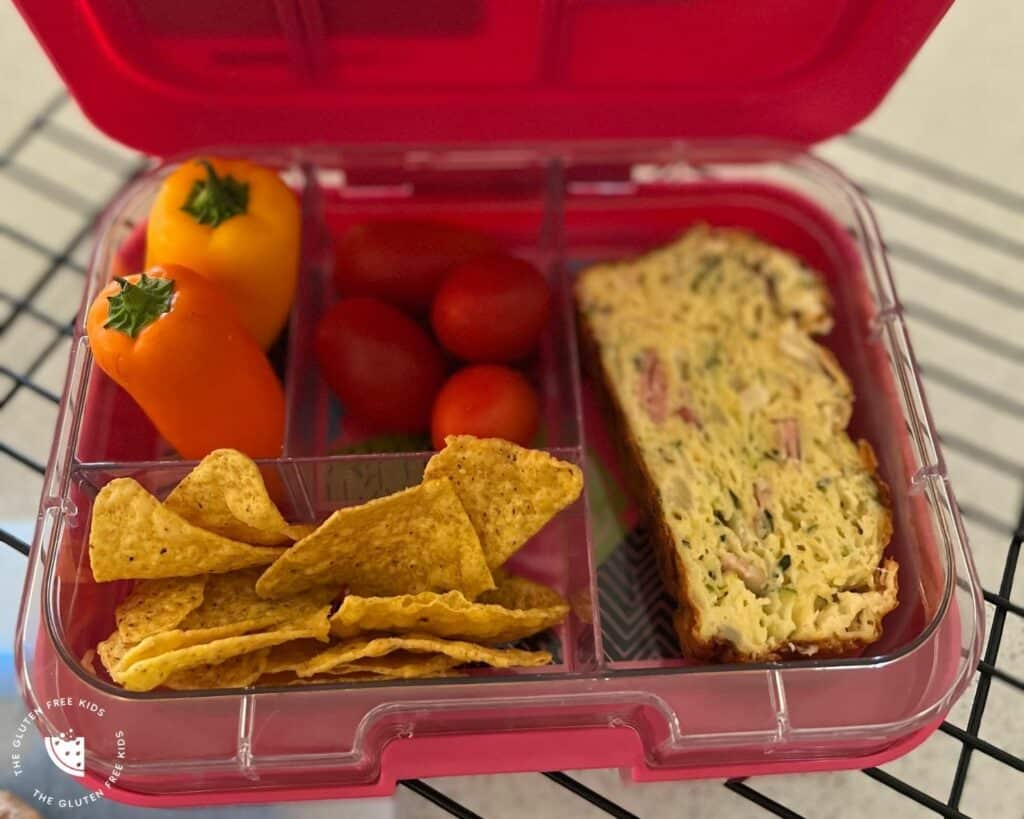 Can I Freeze Gluten Free Zucchini Bread?
Zucchini bread freezes beautifully, and will keep for up to 3 months if wrapped and stored well.
Be sure to let the zucchini bread cool completely before cutting into individual portions. Wrap each portion individually and either include in a ziplock bag or a sealed freezer container.
Defrost overnight in the fridge and they are perfect for lunchtime! My kid's eat these cold in their lunchboxes and as an afterschool, filling snack.