These gluten-free zucchini muffins are the perfect snack, lunch box treat or morning tea.
If you want to use up some zucchini or sneak in some veggies, then these muffins are great.
They make a nice change from overly sweet muffins, are quick to prepare, they bake super quickly - perfect for those times when you're short on time and need a gluten free treat in a flash.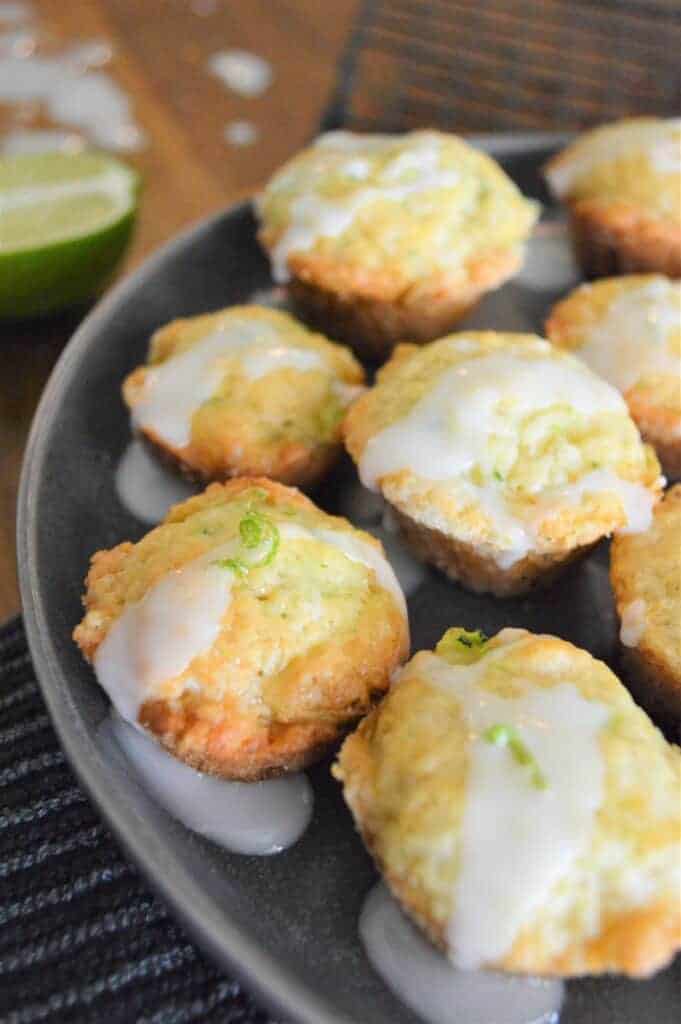 Plus, if you're short on time, you can skip the glaze and these zucchini bread muffins are still delicious, however I do recommend adding the lime flavored glaze as it's really yummy!
I like to use the mini muffin tins for these, with the recipe usually making enough for 3 to 4 dozen mini muffins. You could make them in regular muffin tins for bigger appetites.
Ingredients Required To Make These GF Lime Zucchini Muffins
To make these gf muffins, you will need:
oil
greek yoghurt
lime juice and zest
eggs
sugar
gluten free flour
baking soda
baking powder
zucchini
vanilla
powdered sugar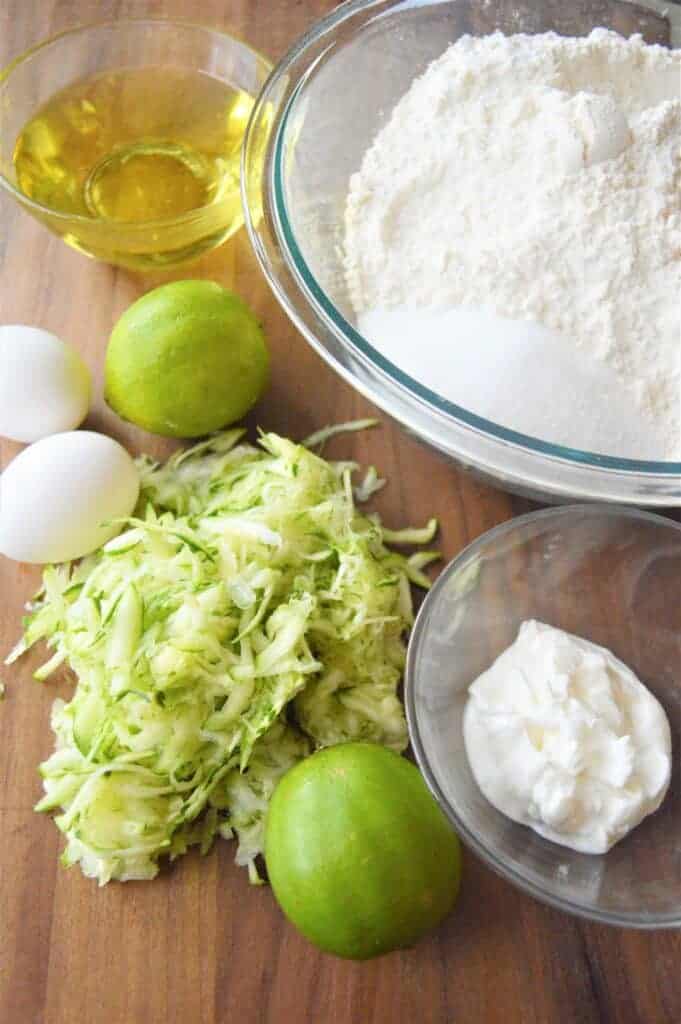 Freezing Gluten Free Zucchini Muffins
If I know that I won't use the entire batch I also freeze a batch (minus the glaze) and then can easily thaw when required. They will keep in the freezer for up to 3 months as long as they are wrapped and stored carefully to avoid freezer burn.
Gluten Free Zucchini Bread Muffins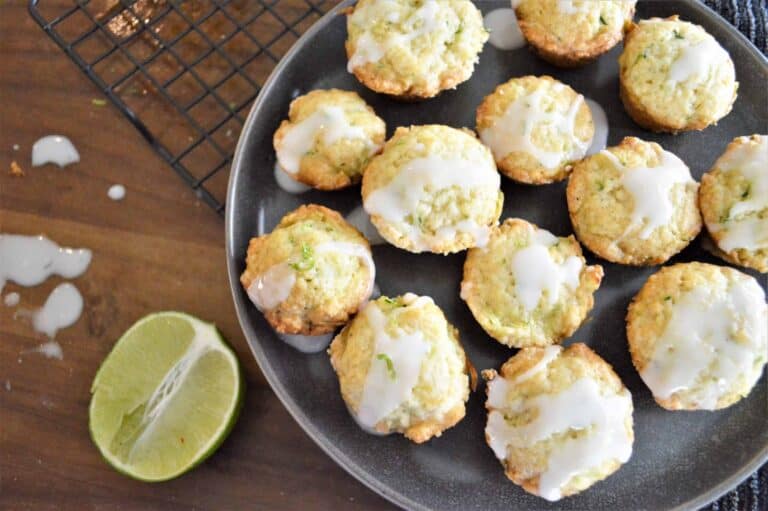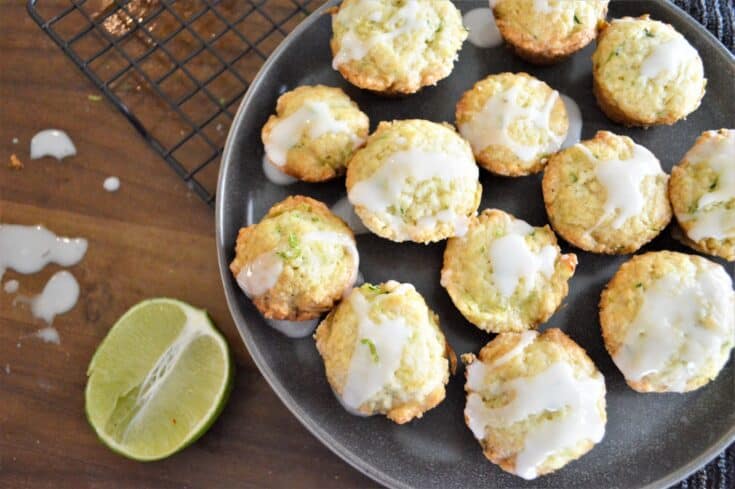 Ingredients
1 cup oil
¼ cup greek yogurt (plain)
2 tablespoon lime juice
2 eggs
1 ½ cup sugar
3 cups gluten free flour
1 teaspoon baking soda
¼ teaspoon baking powder
2 teaspoon lime zest
2 cup shredded/grated zucchini (pressed slightly to get some of the water out)
1 teaspoon vanilla
Glaze (if desired)
⅓ cup powdered sugar
2 teaspoon lime juice
Instructions
Preheat the oven to 350 degrees F.
In a large bowl, combine flour, baking soda, baking powder, sugar and lime zest.
Add oil, greek yogurt, eggs, lime juice and vanilla. Mix well.
Stir in shredded zucchini.
Divide batter evenly between mini muffin tins (should be able to make 3-4 dozen).
Bake for approximately 20-22 minutes. Let the muffins cool before removing from the pan.
If you would like to add a glaze: stir together powdered
sugar and lime juice, until creamy.
Drizzle on top, once the muffins have cooled.
Notes
The consistency is a littler thicker than normal muffins: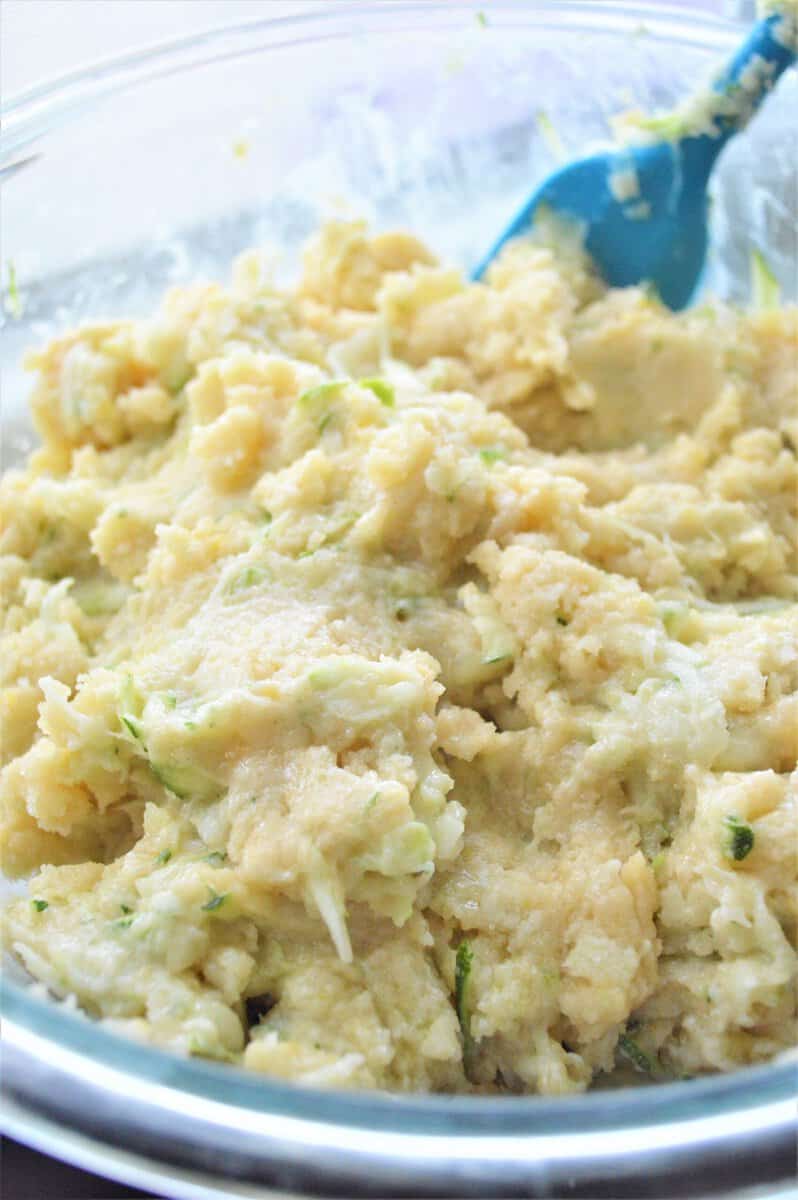 How Should These Muffins Be Stored?
Muffins, particularly gluten free muffins are best eaten the same day. We often reheat muffins the next day, but ultimately if we won't be using them straight away, I do tend to freeze them.
Therefore, if all of your gluten free zucchini muffins won't be used immediately, it's best to make sure they are completely cool and then store straight away in an airtight container to keep them as fresh as possible.