These easy-peasy gluten free banana muffins make a great lunch-box snack, or an energizing morning or afternoon tea. A great way to use up bananas that may be starting to look a little 'past it' and a great low-sugar snack for all.
This gf banana muffin recipe does not require fancy ingredients and makes 12 big muffins - or 24 mini muffins. They can be frozen for a stockpile of snacks and you can jazz them up with a sprinkle of choc-chips if you want to appease fussy little eaters or add a sweeter taste. Enjoy!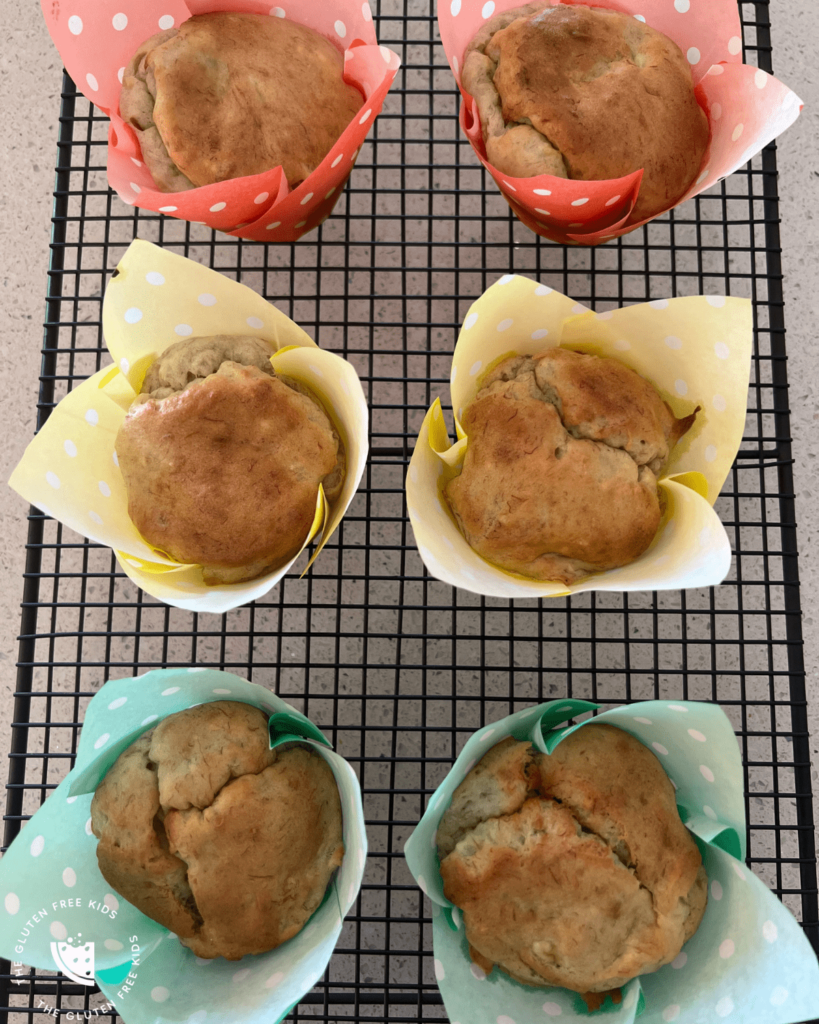 GF Banana Muffins - Ingredients Required:
Nothing really fancy is required for this very easy recipe:
Bananas - the riper the better!
Gluten Free flour - all purpose/plain gf flour works well
Butter - see below for possible substitutes
Vanilla essence - could be left out but we much prefer it in!
Sugar - it's a fairly low sugar recipe, but if you want you can substitute it for maple syrup.
Milk - it could be substituted, but I can't say I've tried to sorry!
Baking soda and baking powder - to give this gf recipe a little rise!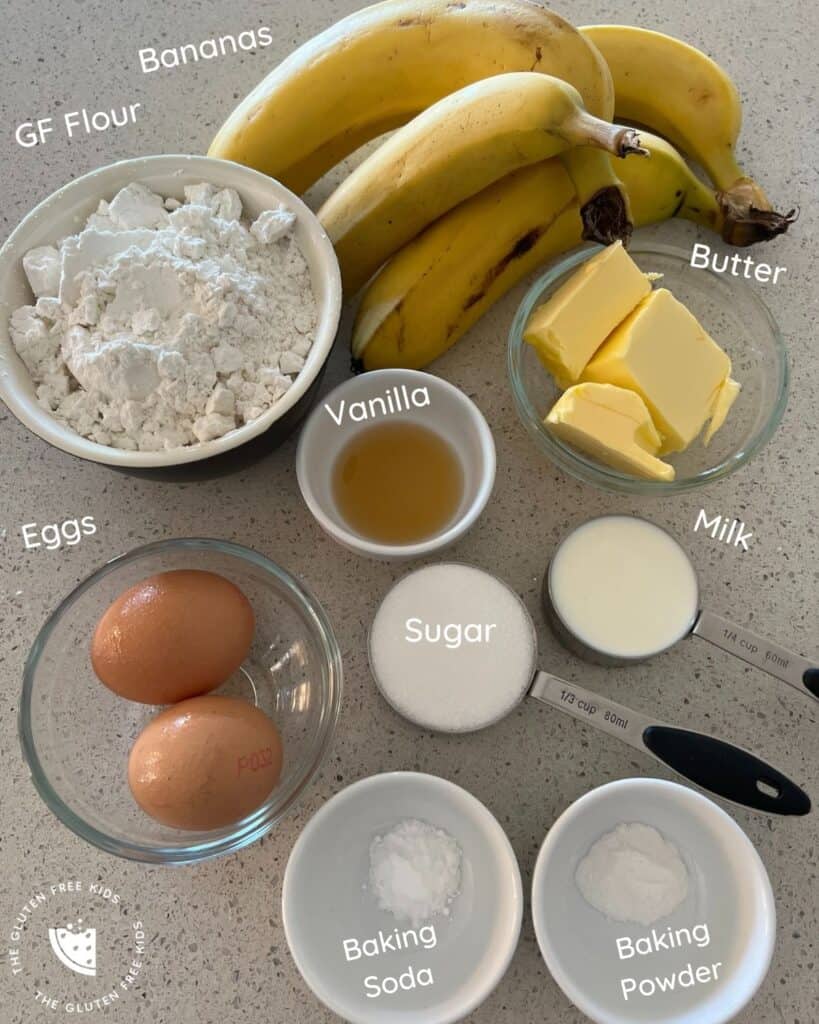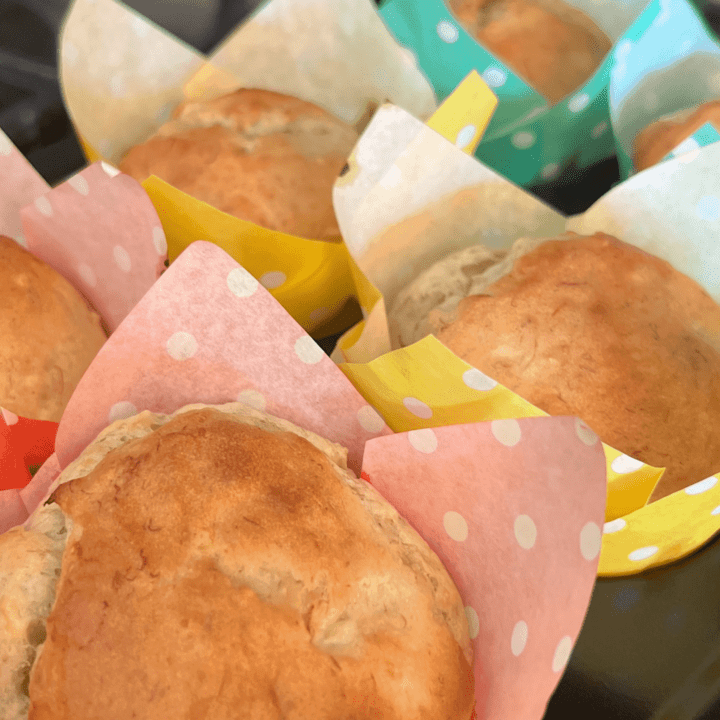 Gluten-Free Banana Muffins
These quick, easy and low-sugar banana muffins make great lunch-box treats or a delicious morning snack.
Ingredients
4

ripe bananas

⅓

cup

(~60g) sugar

1

stick

(110g) butter

2

eggs

1.5

cups

gluten free flour

¼

cup

(~30g) milk

1

teaspoon

vanilla essence

½

teaspoon

baking soda

½

teaspoon

baking powder
Instructions
Heat oven to 175C/350F and grease muffin tray (makes 12).

Mash bananas and set aside.

Mix melted butter, sugar and vanilla together well.

Add in the eggs and mashed banana and stir together.

Add all the remaining ingredients; gf flour, baking soda, baking powder and milk until combined.

Pour the muffin batter into the greased (or lined) muffin tin.

Bake for 25 minutes, until muffins are set, springy to the touch and lightly golden.
Notes
Note: 
The butter can be substituted for coconut oil.
The more ripe the bananas are (a little icky even) the better!
If using the mini-muffin tins, the mixture will make approximately 24 mini muffins, but be sure to reduce baking time to allow for this.
The sugar is fairly low in this recipe, if it's not sweet enough, you could use ½ cup instead or add some maple syrup.
A couple of chocolate chips added to the top of the muffins can help to entice picky eaters!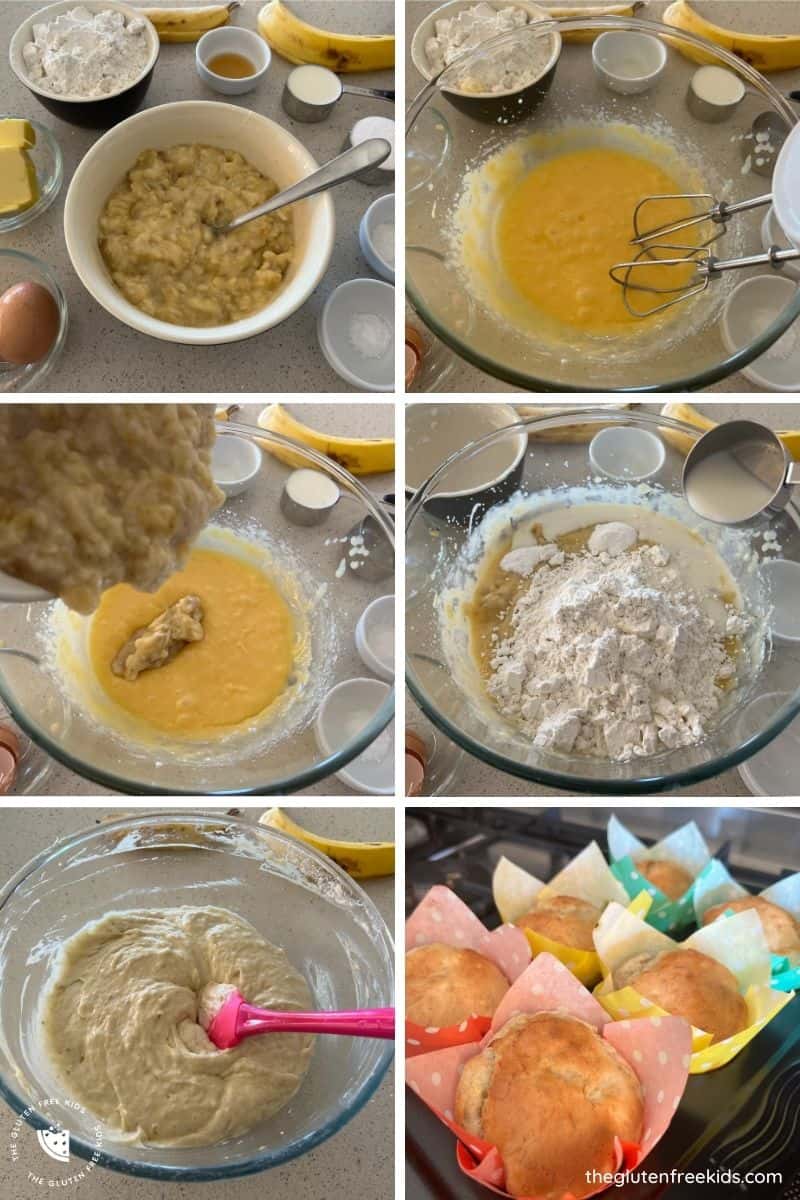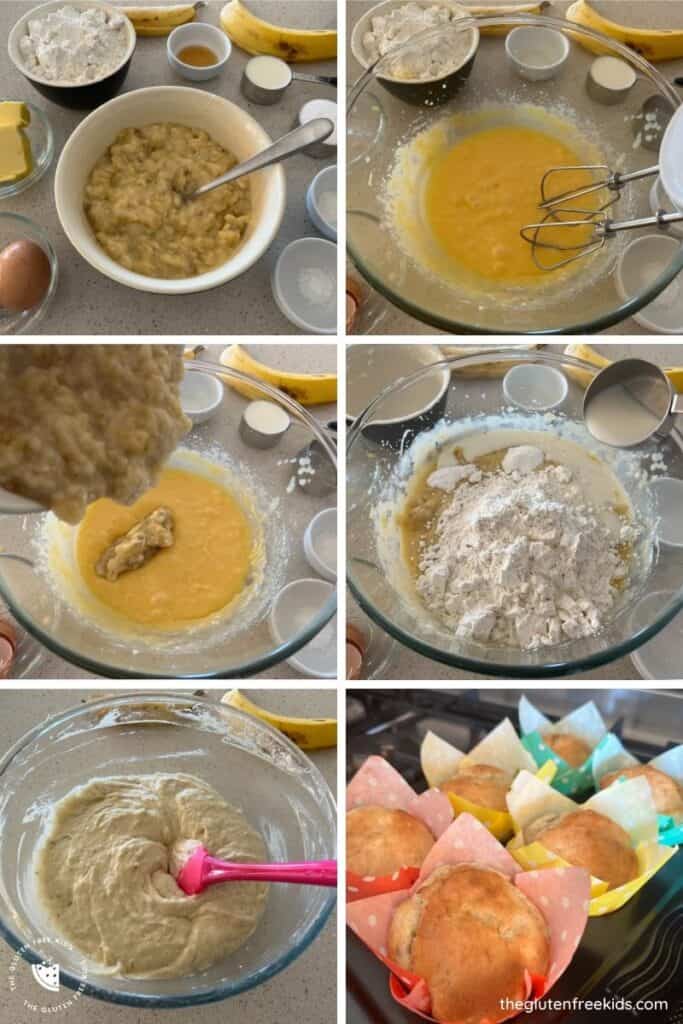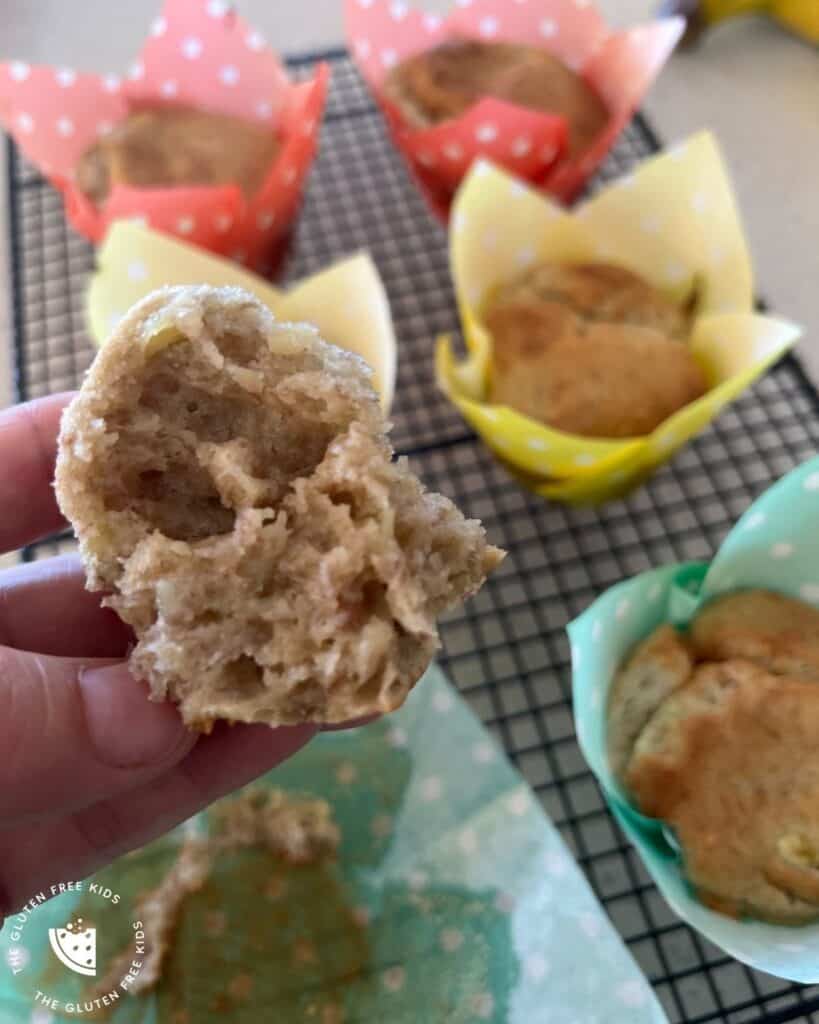 Interested in more gluten-free banana recipes? Be sure to check out: