This blueberry banana smoothie recipe is so simple and quick to make.
It requires very few ingredients and has no added sugar, making it perfect for breakfast or an afternoon snack. With a food processor or powerful blender, you can easily whip up this naturally creamy, cold smoothie bliss.
All without yoghurt, nuts or oats and you can easily substitute the milk to make it dairy free - making it allergy friendly too.
My kids love to have one after school when the 'hangries' are about. It's nutritious, filling and really satisfying.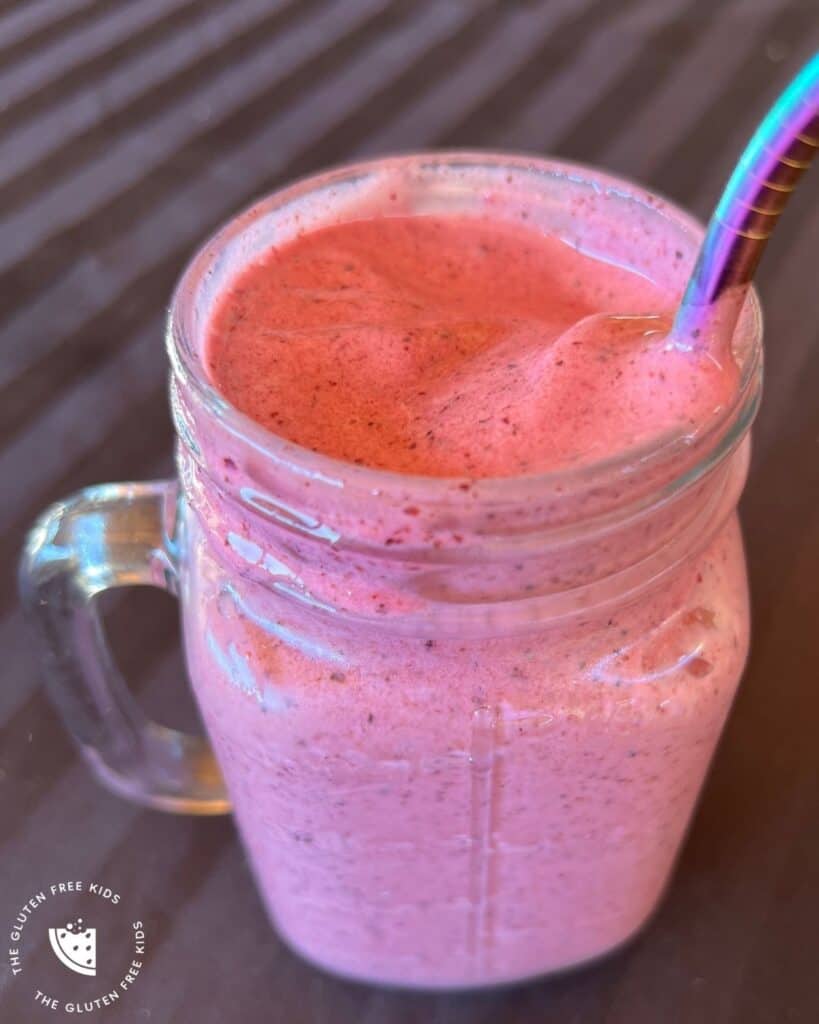 Blueberry Banana Smoothie Without Yoghurt
For this blueberry banana smoothie recipes, I don't use yoghurt.
In fact, because of the frozen berries and the creamy banana, you really don't need it. A cup of milk is all the liquid you really need to be able to blend this up nice and smoothly - yet this smoothie still tastes creamy, just minus the extra calories.
Here's what you need:
Frozen blueberries
Frozen bananas - frozen is best, however room temperature will work too, it just won't be as cold and 'thick shake' like.
Milk - you can use cows milk, coconut, almond or any other type of milk here, it won't alter the consistency of the smoothie much, however it can adjust the taste if you are using a strong milk-alternative.
Ice - important for the cold, thick, chilled consistency but in a pinch you can leave out.
Vanilla extract - this is a personal taste, but I find it just makes the whole flavour just 'pop' a little.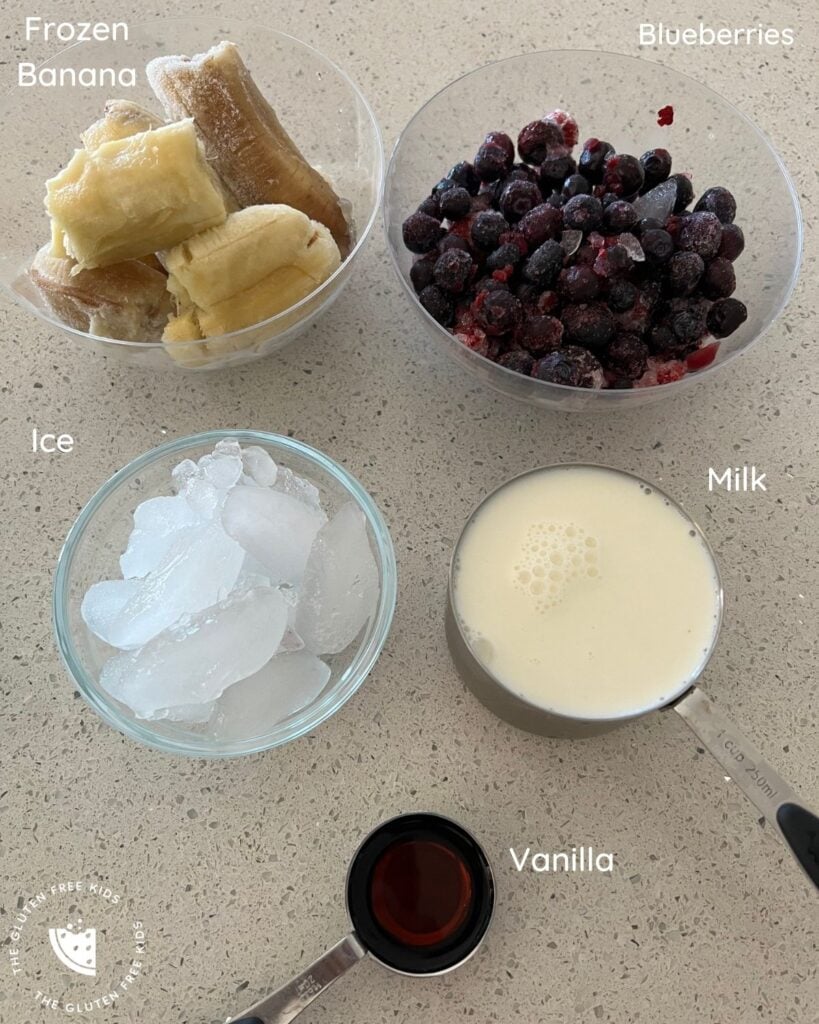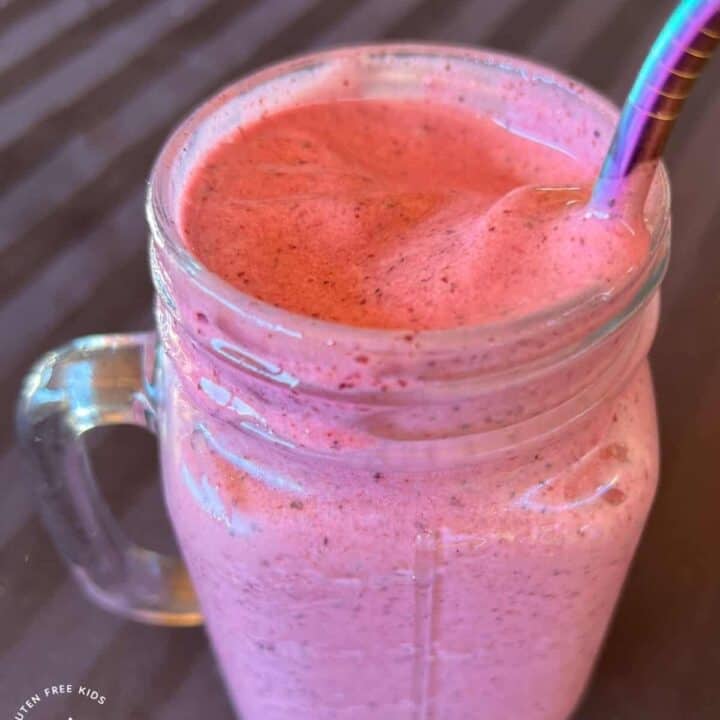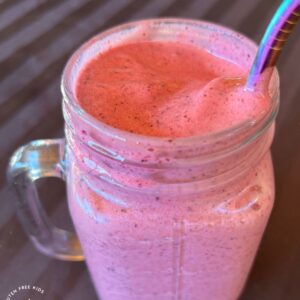 Blueberry Banana Smoothie - With Milk
This banana blueberry smoothie is so simple and quick to make, It requires few ingredients and you don't even need yoghurt or fancy ingredients. No added sugar and ready in a flash!
Ingredients
2

cups

frozen blueberries

2-3

frozen bananas

1

cup

ice

1

cup

milk of your choice

1

tablespoon

vanilla extract
Instructions
Combine all ingredients together in a food processor/blender and blitz until all combined. You will need to stop and mix it a few times in order for all ingredients to combine evenly and blend up nicely.

The consistency is smooth like a frozen smoothie, yet still 'pourable' if that makes sense! See pictures below 🙂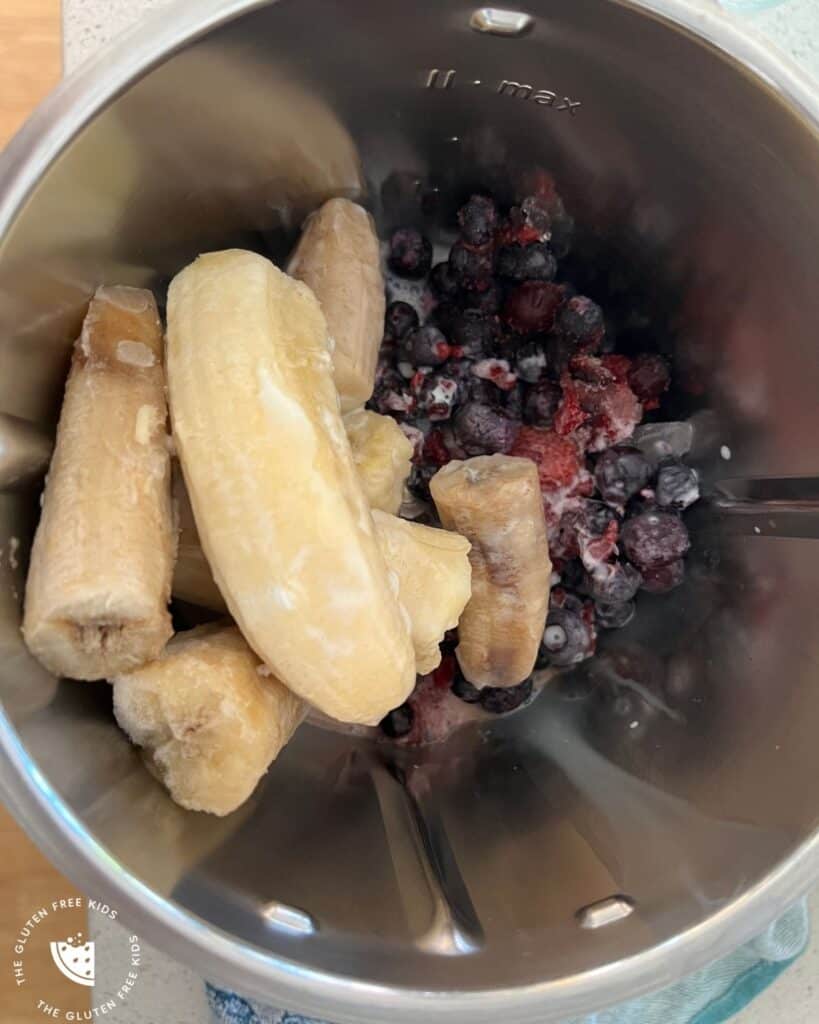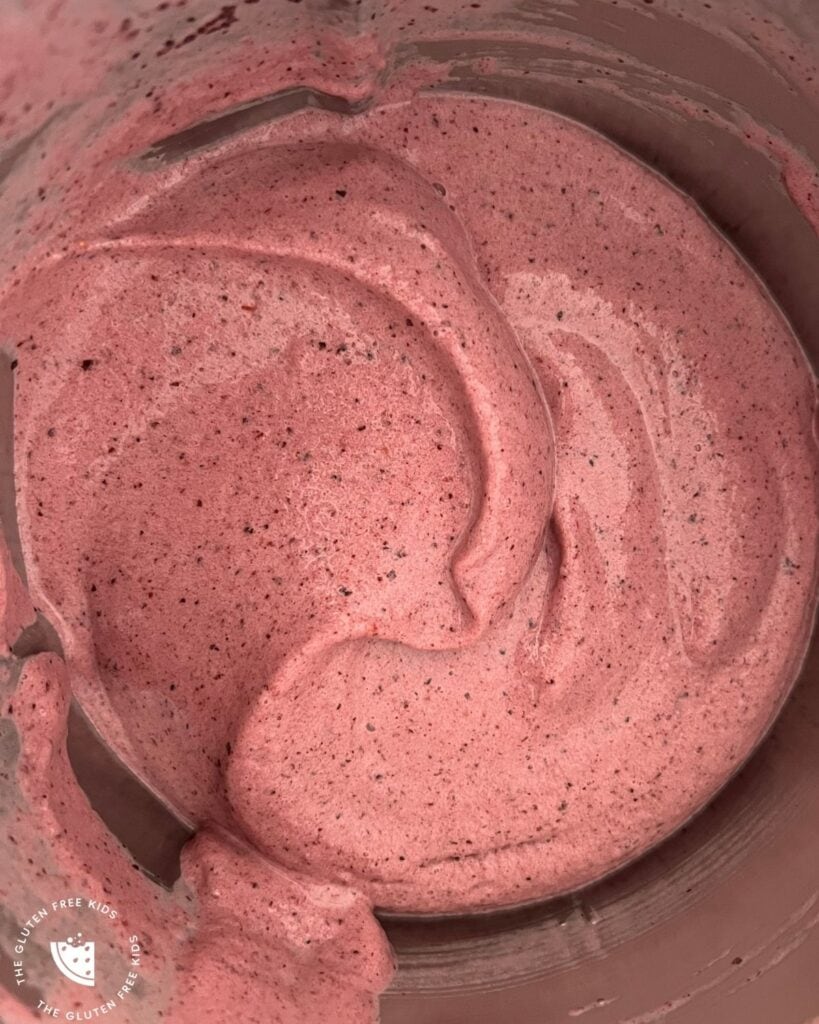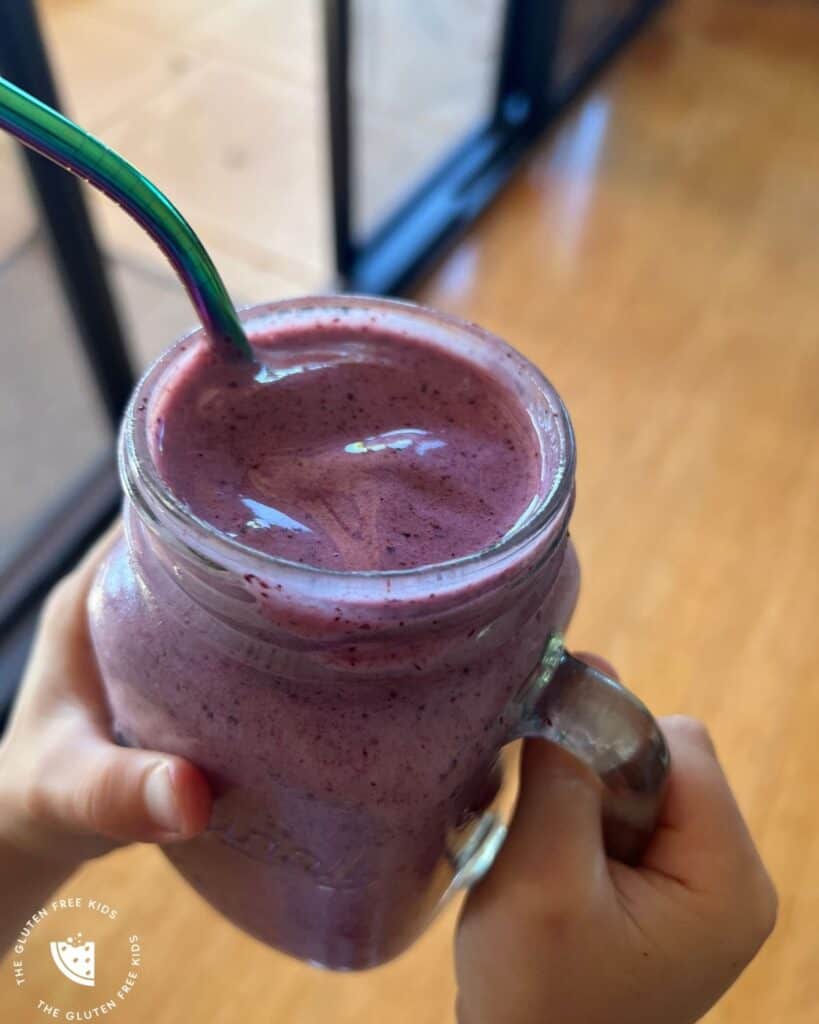 Are blueberry smoothies good for you?
Blueberry smoothies are a great source of fiber, vitamin C, and antioxidants. They can help boost your immune system and provide other health benefits.
Whilst blueberries are superfoods, its what you add to your smoothie that can make them unhealthy. Too much added sugar or high fat ingredients such as ice-cream can really change the game!
How do you make a smoothie thicker without yogurt?
One way to thicken a smoothie without adding yogurt is to use frozen fruit and ice like in the above recipe.
If you have a high-powered blender, you can also add some liquid such as water or milk to help the ingredients blend together. You don't need to add any more than the above recipe though.
Do you have to put ice in a smoothie?
No. The ice however, will help to keep the drink cold and make it thicker. If you don't want to add ice, you can use more frozen fruit or just add more liquid to the blender. It just won't be so 'thick shake' like in consistency.
What is the difference between a smoothie and a milkshake?
A smoothie usually contains yogurt or milk, whereas a milkshake contains ice cream
. Smoothies are also typically healthier than milkshakes, as they contain more fruits and vegetables.
Can you add spinach to this smoothie?
Yes, you can put spinach in this smoothie.
It will however, change the color of the drink but it will still taste good. Spinach is a great source of fiber, vitamin C, and antioxidants. It also has anti-inflammatory properties.
For more smoothie and banana recipes, check out: