These gluten-free marshmallow ice cream cones are perfect for kid's birthday parties and bake sales when a sweet, novelty treat is required.
They look great, have a lovely sweet vanilla taste and are easy to make gluten-free and egg-free - just be sure to check the cones and the sprinkles that you are using.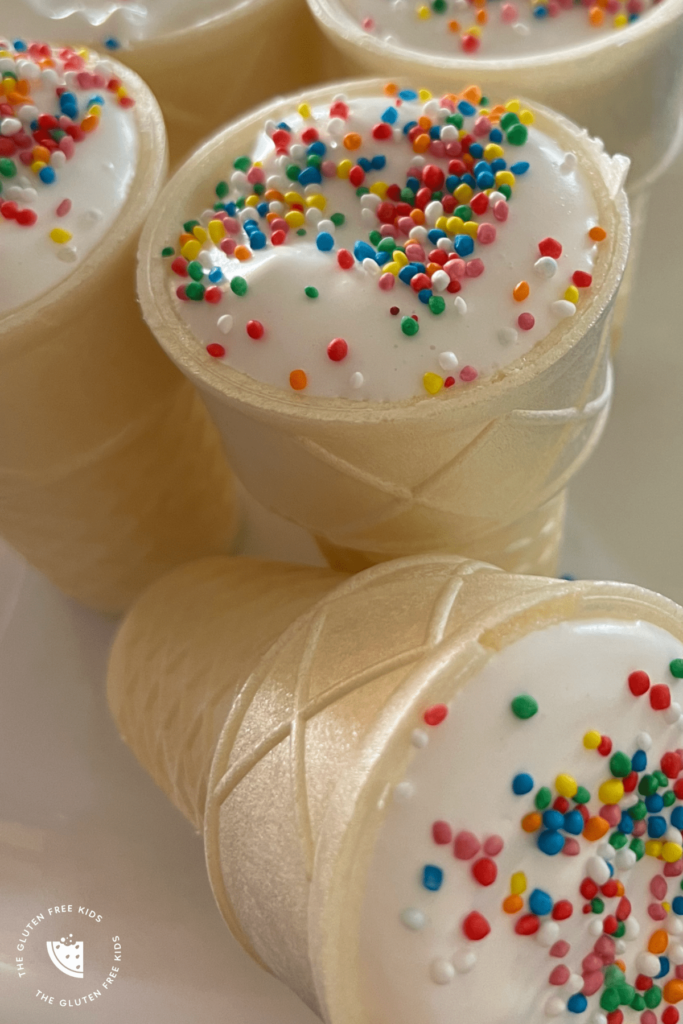 GF Marshmallow Cones - Ingredients Required
Homemade marshmallow requires surprisingly few ingredients:
Water
White Sugar (granulated/castor sugar works best)
Gelatin
Vanilla essence
Sprinkles
Gluten-free ice-cream cones - these small gf cones by Eskal work really well. They are sturdy and strong for gluten-free products and as they can be stood up, it makes pouring the marshmallow into them, even easier. Alternatively, the 'pointy' type cones will also work too.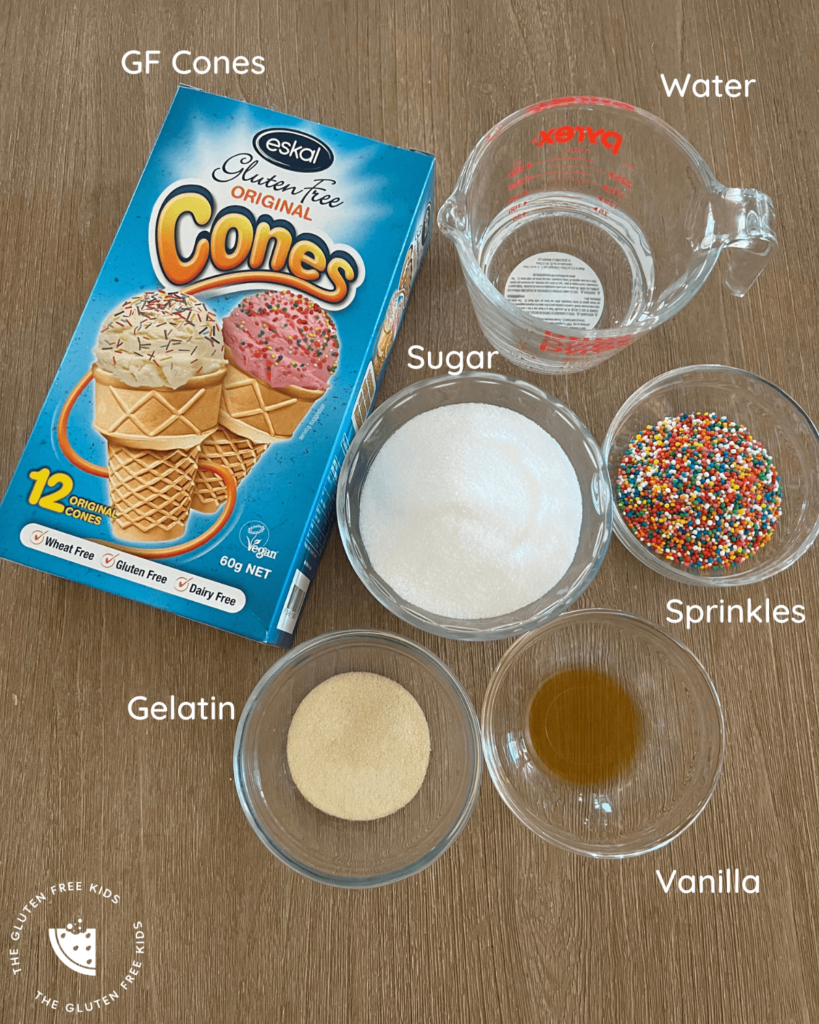 Marshmallow Instructions
To make the marshmallow, you first need to bring the water, sugar and gelatin to a gentle boil and allow to simmer for 10 minutes.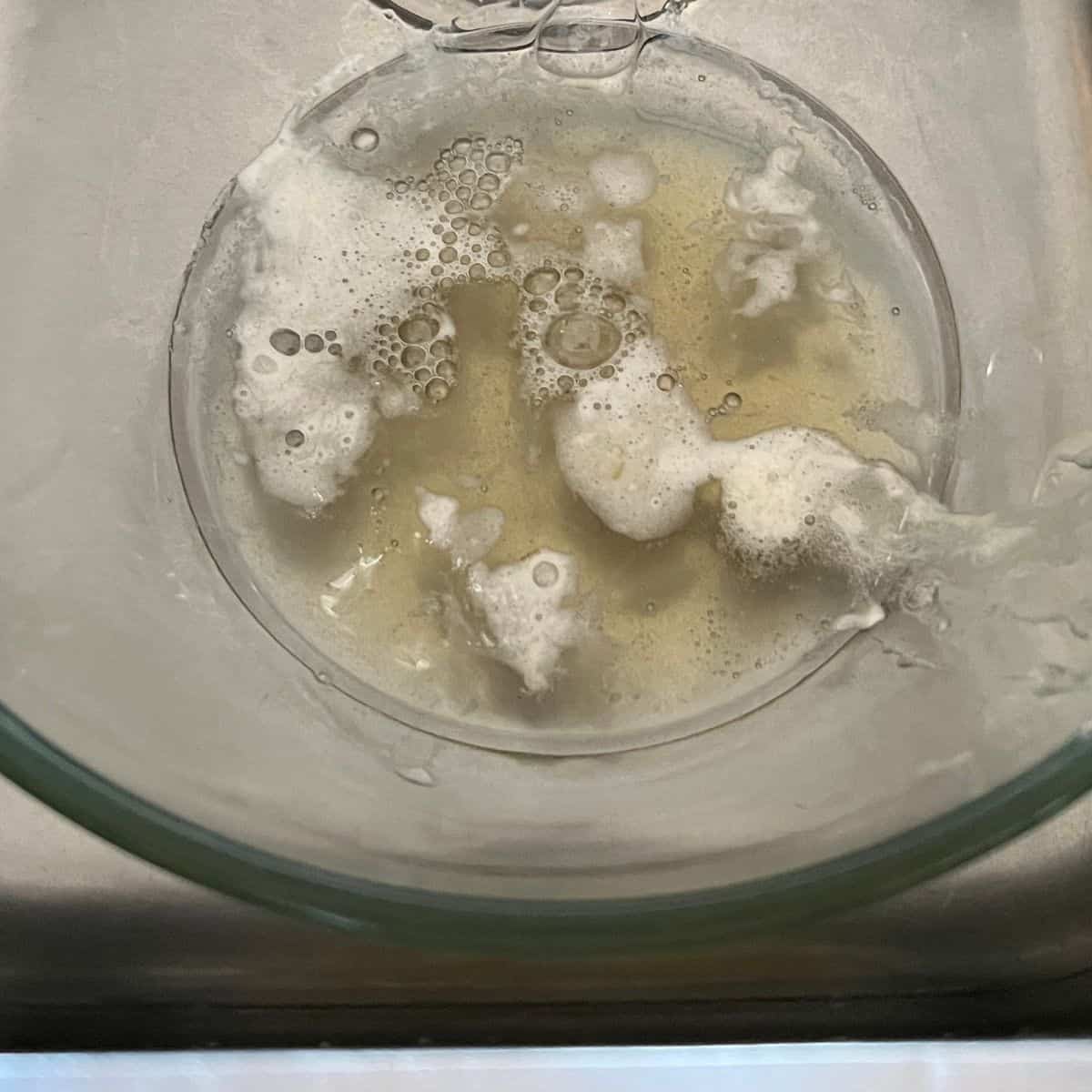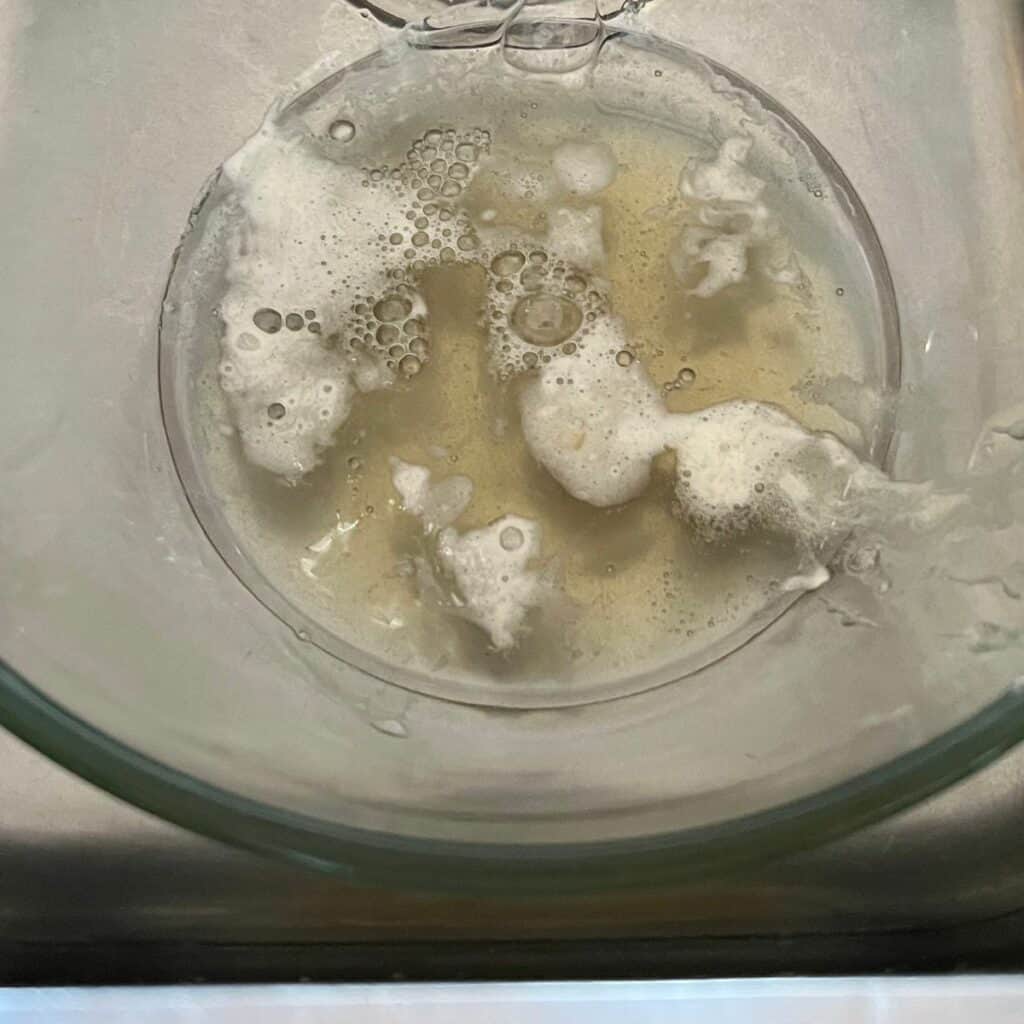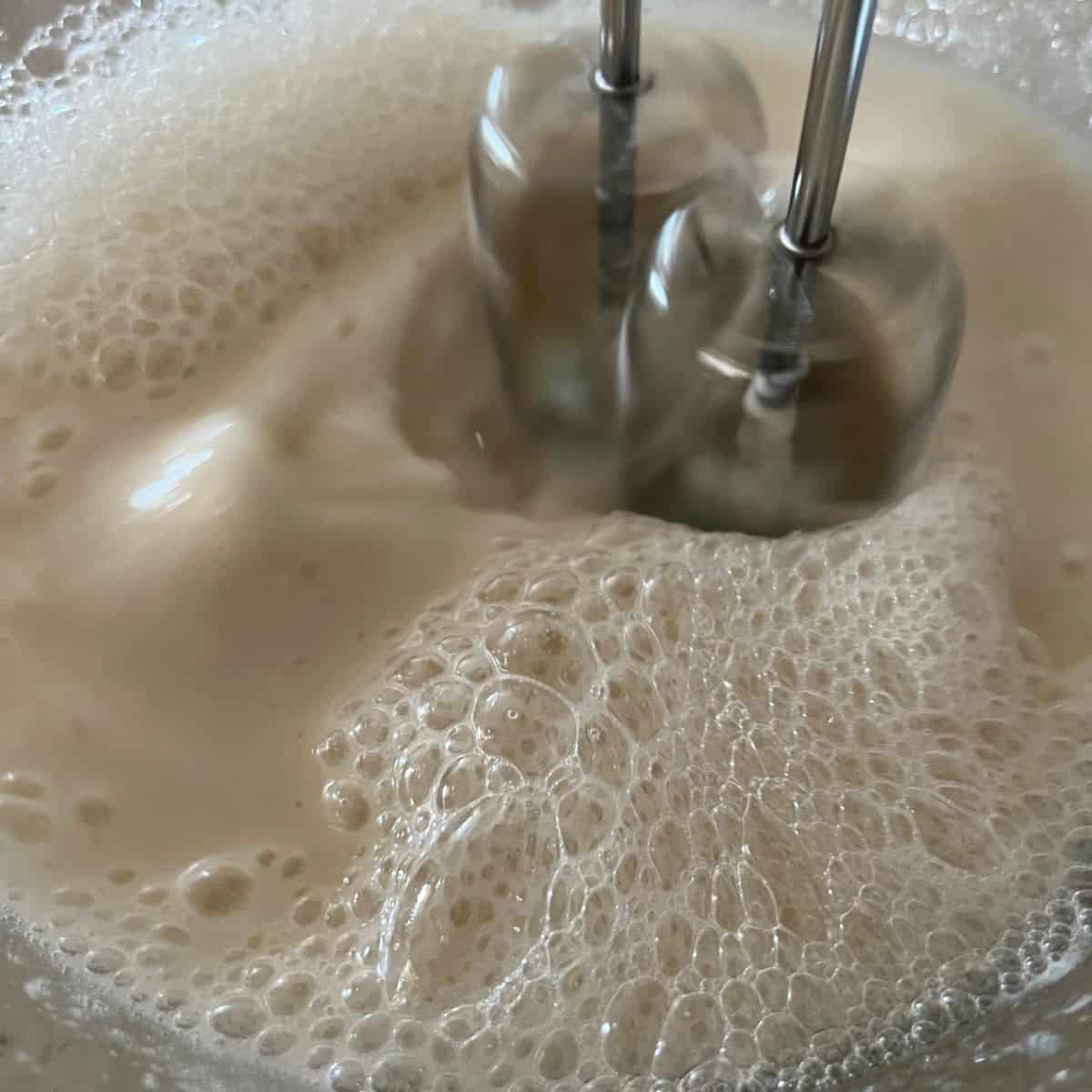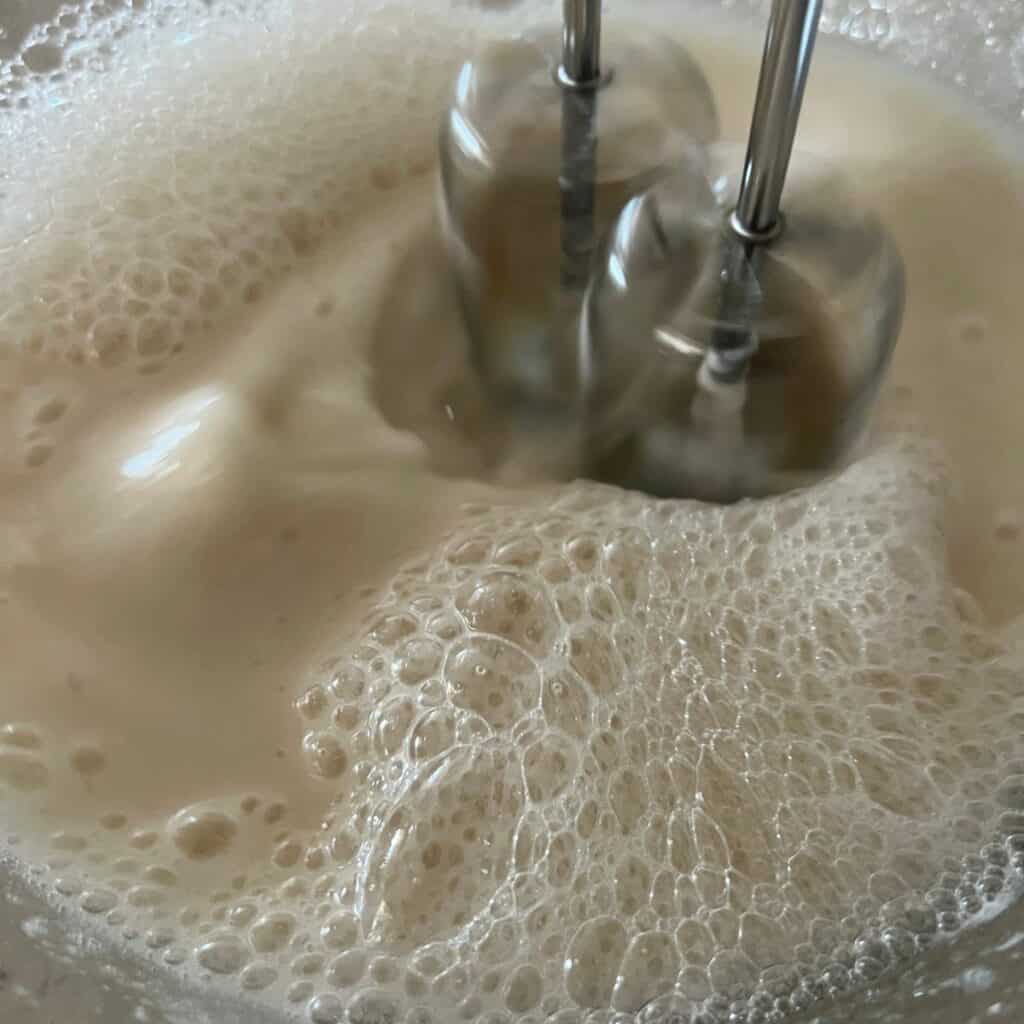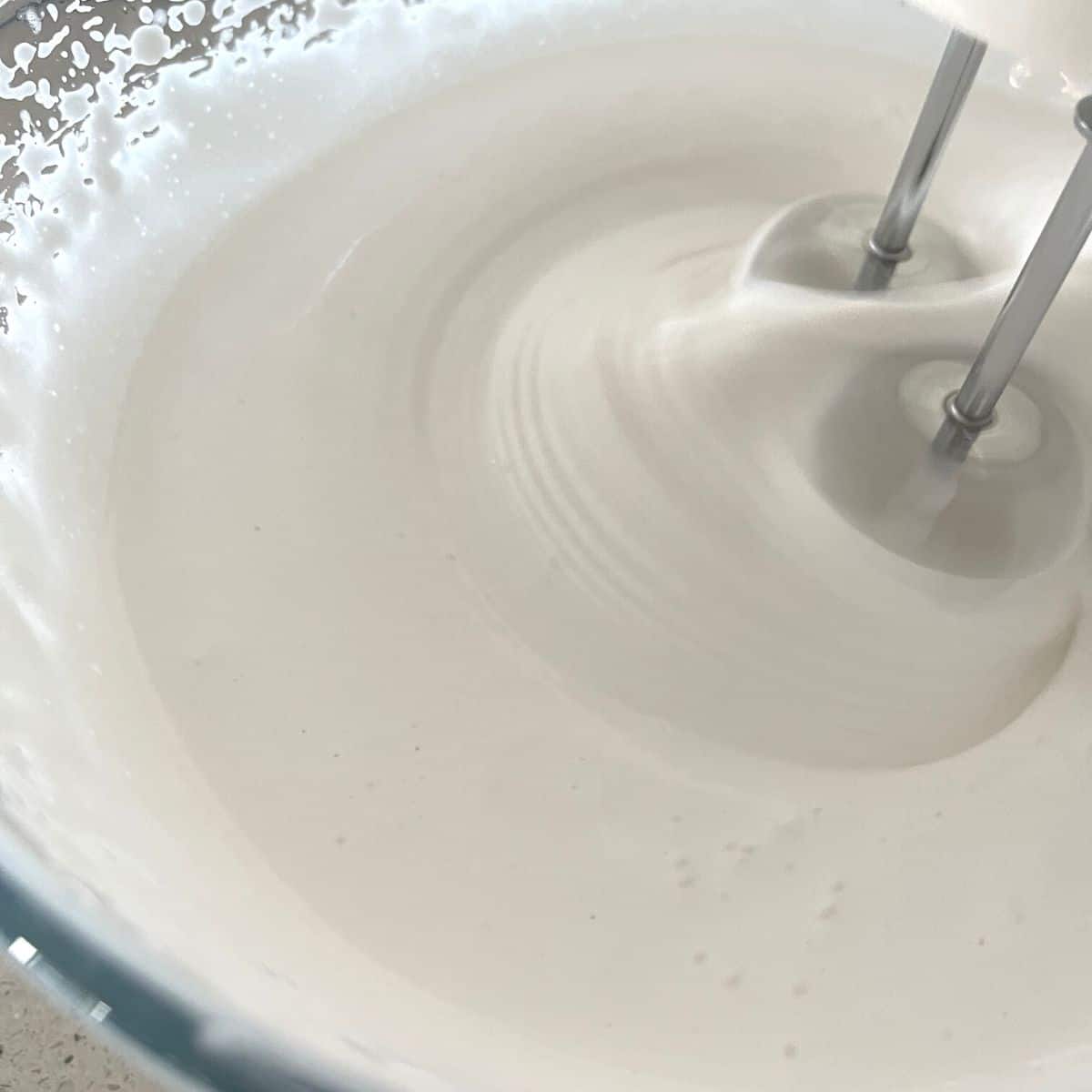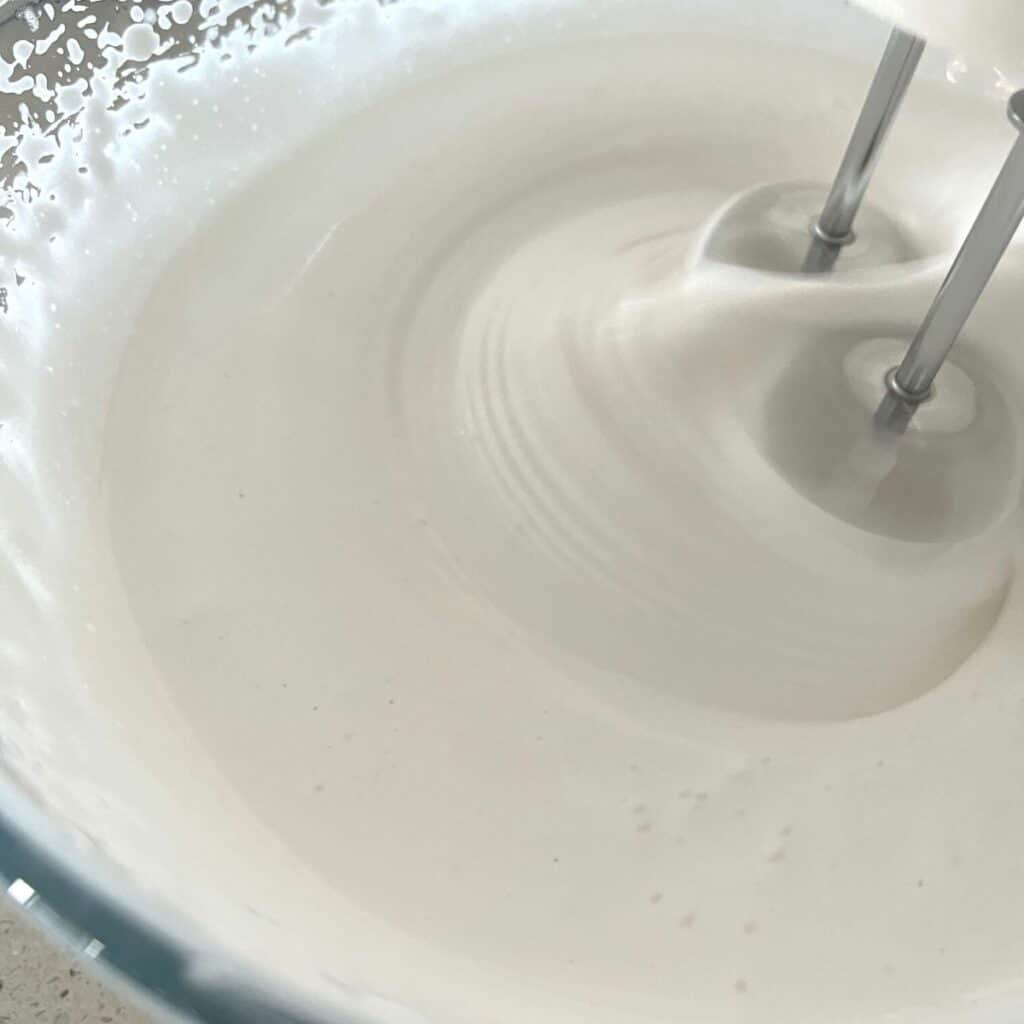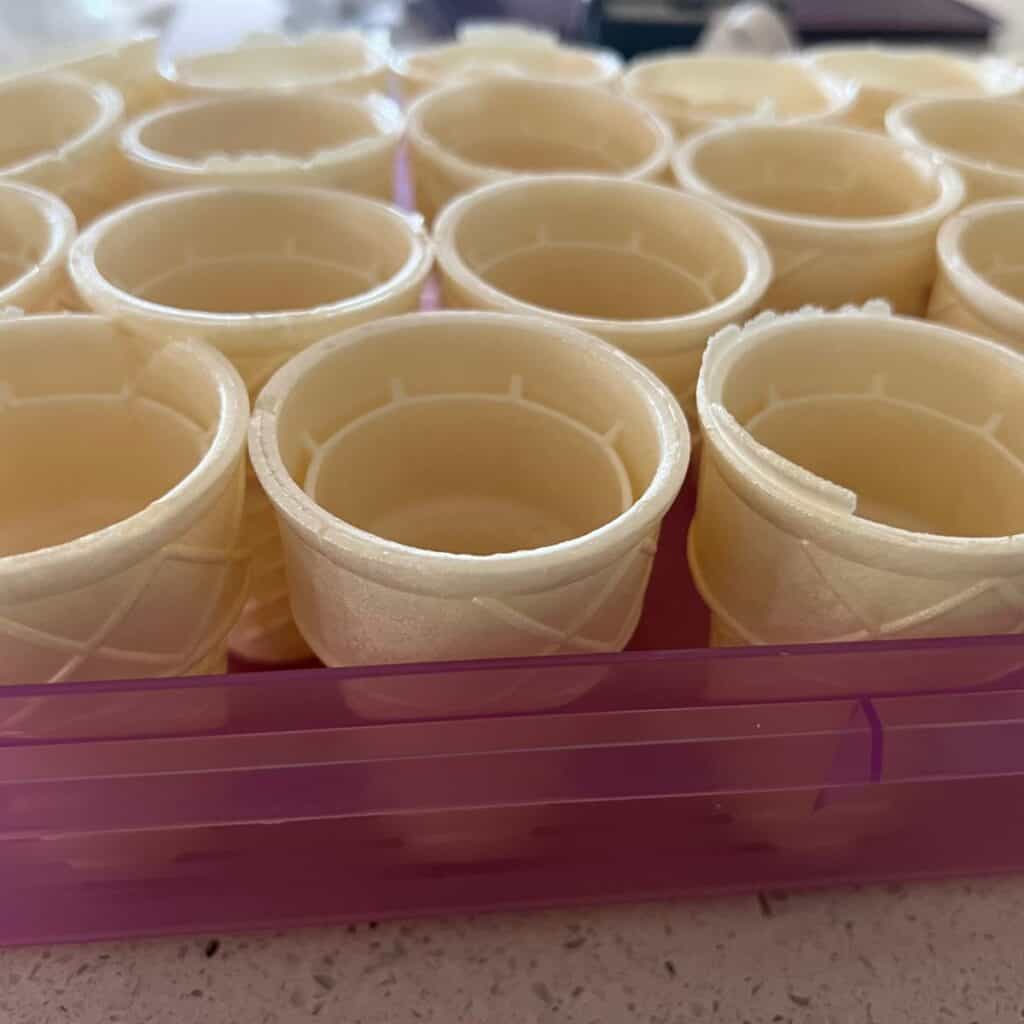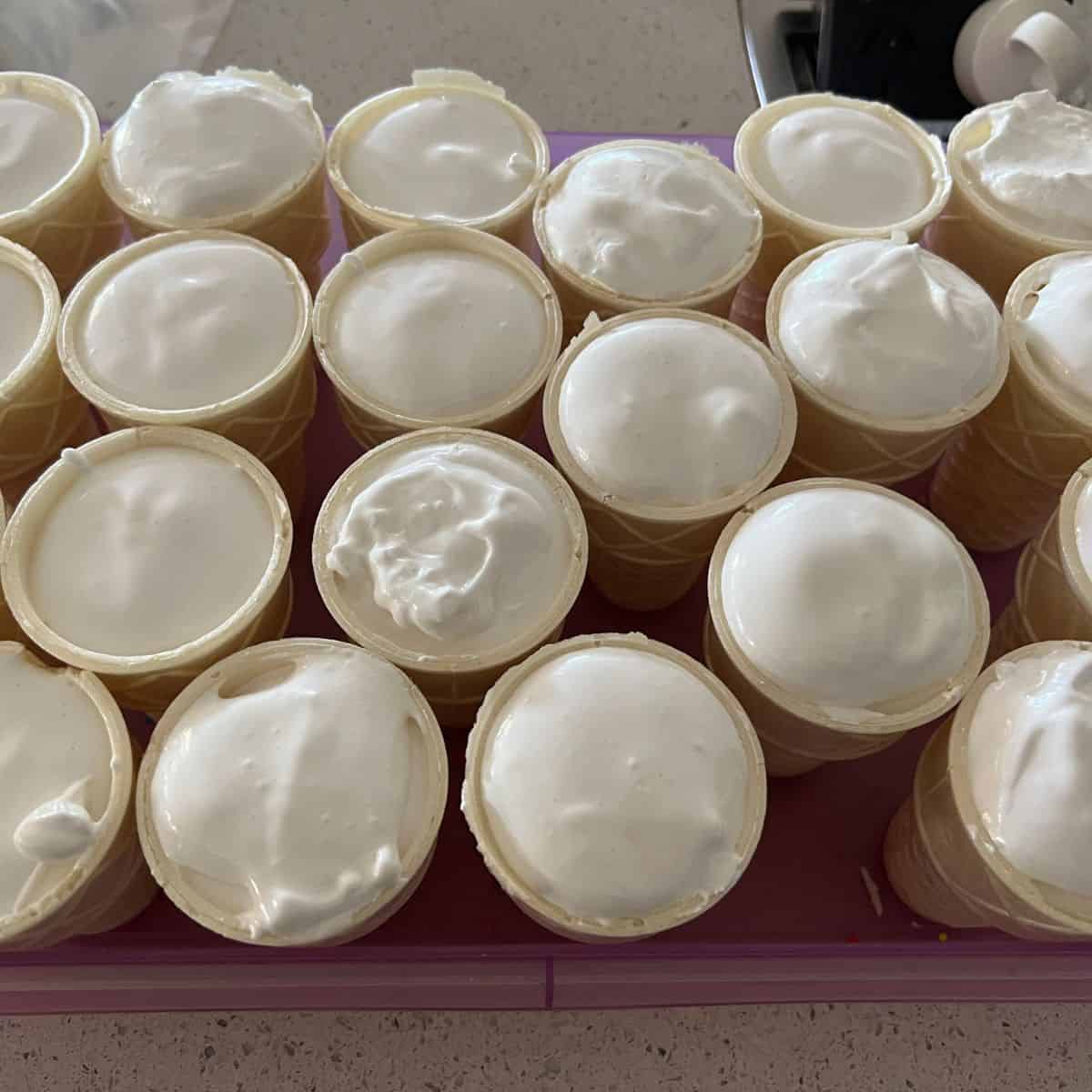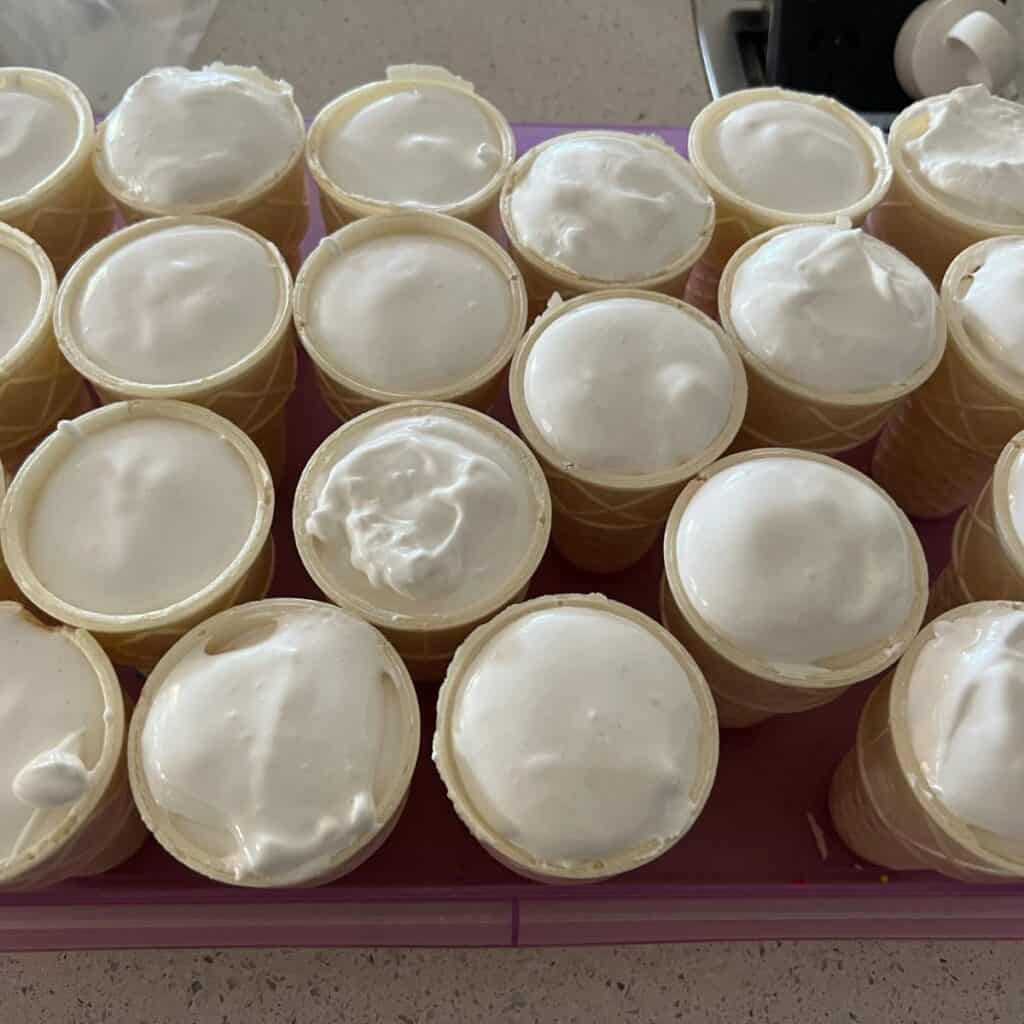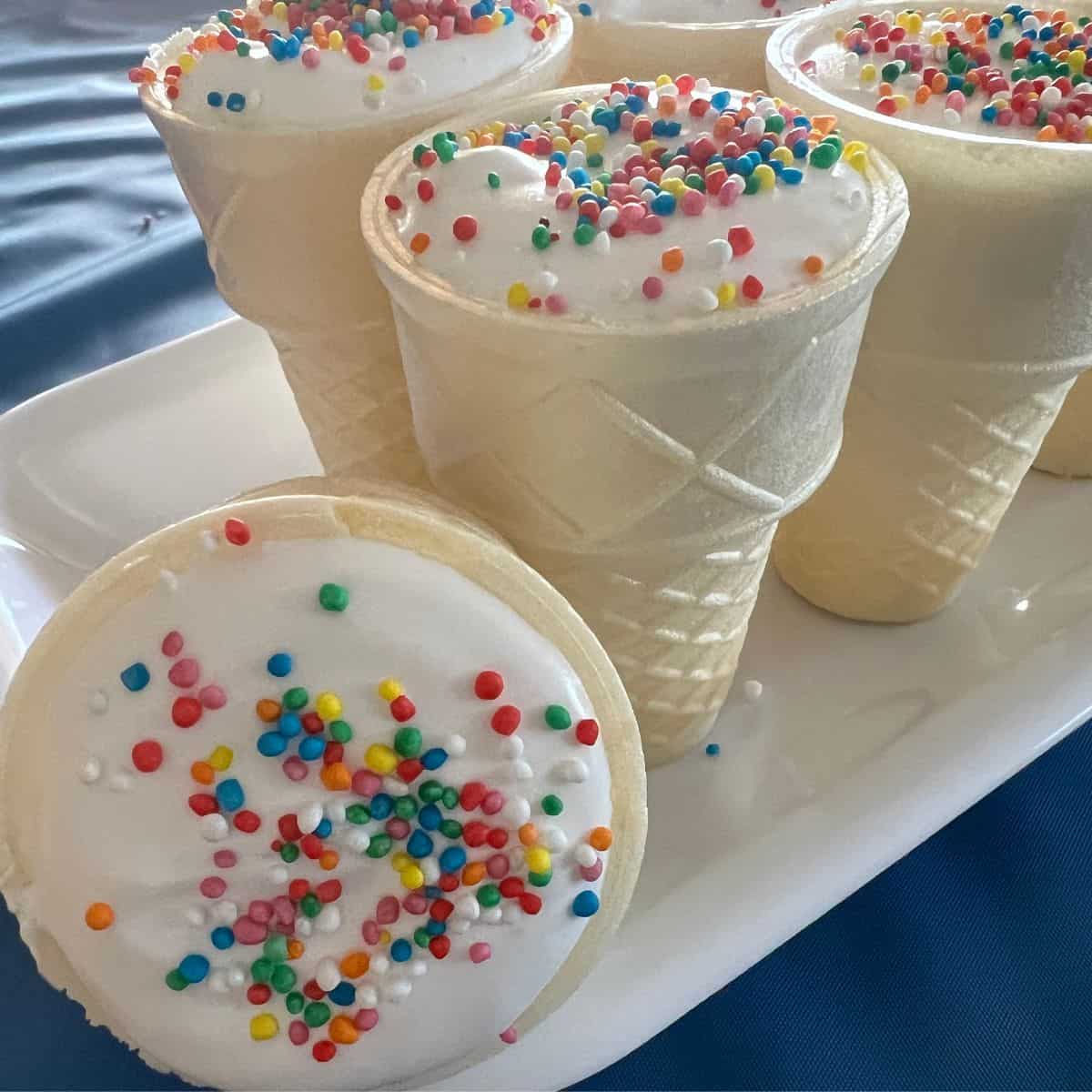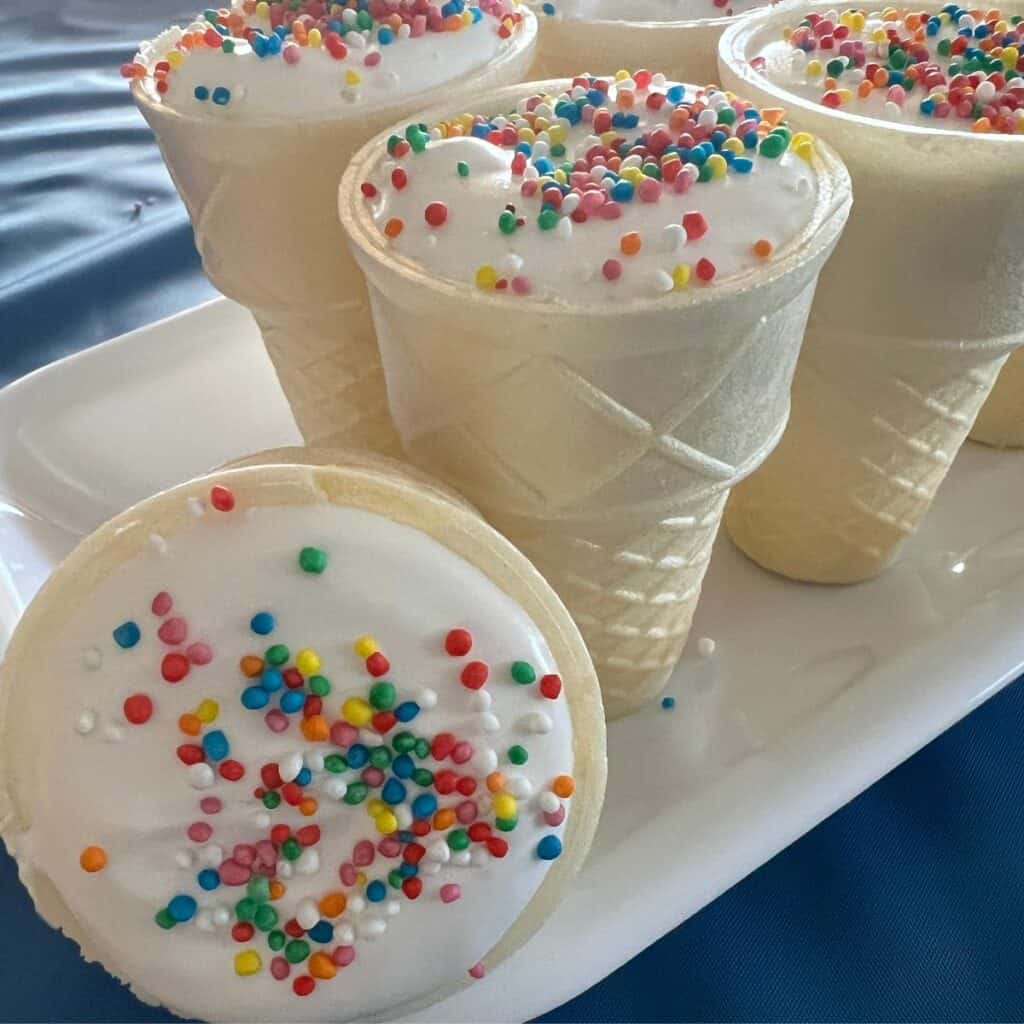 Marshmallow Ice Cream Cones
These light and fluffy marshmallow cones are a perfect gluten-free party food.
Ingredients
12

GF flat-bottomed ice cream cones

1.5

cups

white sugar

1

cup

water

1.5

tablespoons

gelatin

1.5

teaspoons

vanilla essence

Sprinkles

*check for gluten-free
Instructions
Combine the sugar, water and gelatin together into a pot, stirring until combined.

1.5 cups white sugar,

1 cup water,

1.5 tablespoons gelatin

Slowly bring the mixture to a soft boil, then reduce heat to low for 10 minutes.

Remove the pot from heat and pour the liquid into your mixer bowl. Allow to cool for around 10 minutes.

Add in the vanilla and food color (if using) and mix until it becomes thick and glossy - approximately 10 minutes.

1.5 teaspoons vanilla essence

Lay out the cones in a container so they are supported.

12 GF flat-bottomed ice cream cones

Spoon, pour or pipe out the mixture into the cones and fill to the top. Add sprinkles and allow to set for at least an hour.
Storage
These marshmallow cones keep well for up to two days and can be stored in an airtight container.
Perfect for making the day or night before they are needed.
They are not suitable for freezing.