No bake energy balls - also known as bliss balls, protein balls, energy bites, power balls and truffles are all a type of no bake snack made from a variety of ingredients. A healthier version of the old-fashioned 'rum balls' 🙂
Based on dietary requirements, allergies and tastes, there are countless versions of energy balls that you can try.
The good part, is that they are easy and quick to make, they store well in the fridge or freezer and can be used as snacks, treats, lunch-box snacks and after school/workout/sports etc energy boosts. They are also perfect to have in the freezer for when a sugar craving hits after dinner...but you're trying to be good.
Listed below is our trusty recipes (all gluten-free of course) for 9 different versions of energy balls. I've listed the ingredients you will need so you can easily see if they suit your taste and what you have on hand.
Enjoy blitzing and rolling!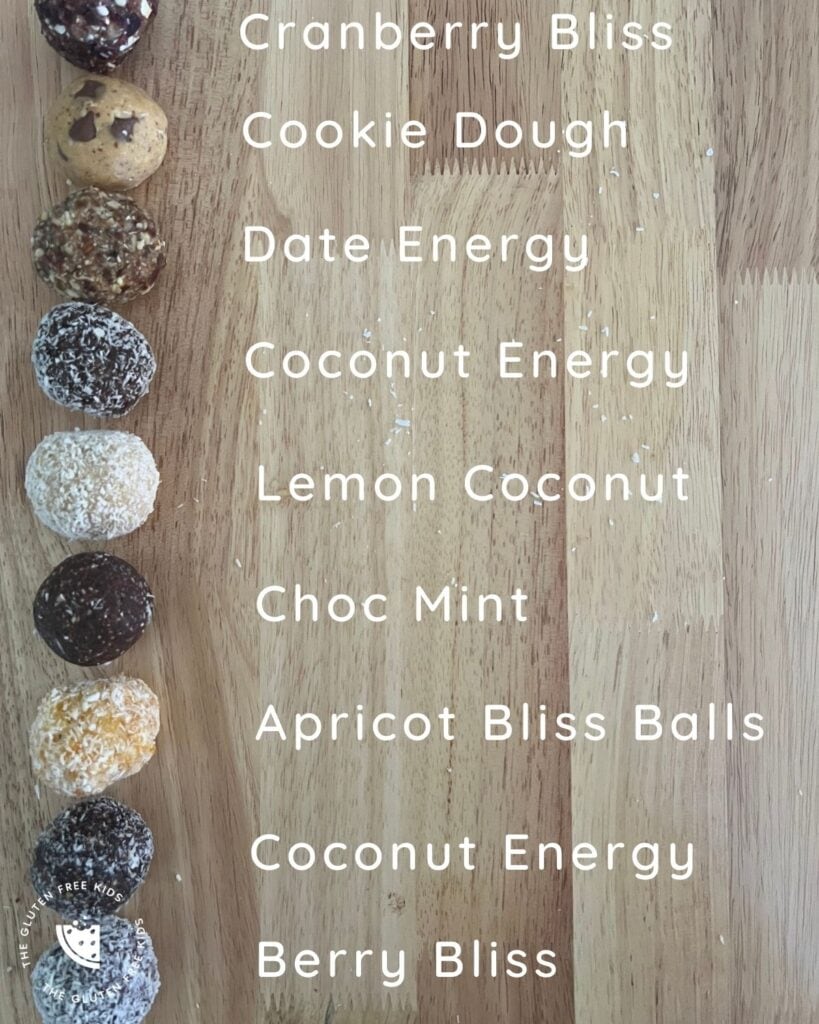 Energy Balls Are Versatile, Easy To Make & Store Well
This is the container I keep in the freezer, with a selection of different energy balls that can easily be taken out last minute and used for a snack or naturally-sweet treat.
The take maybe ten minutes to 'defrost' but are delicious straight out of the freezer too - just watch your teeth 🙂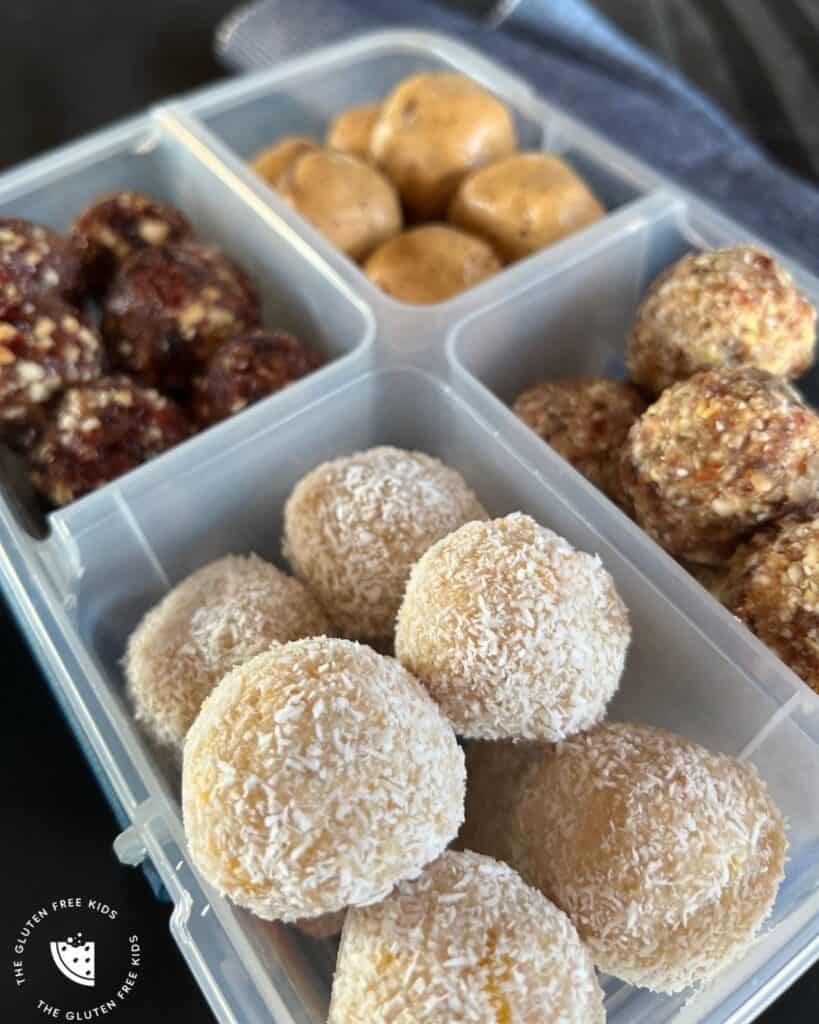 No Bake Energy Balls
The following recipes are all energy balls that can be made in food processor or a high powered blender.
Are energy balls actually healthy?
Energy balls can be healthy, but it depends on the ingredients that are used.
For example, if you use unhealthy ingredients like candy or white flour, then the energy balls will not be very healthy.
However, if you use healthier ingredients like nuts, seeds and dried fruit, then the energy balls will be a healthier snack option.
So, whether or not energy balls are healthy really depends on the recipe that you use.
How do you make an energy ball?
There are many different ways to make an energy ball, but they are usually raw, require no baking but do require a high powered food processor or blender.
This is because you need to be able to finely blend ingredients such as dates and nuts.
Other than that, you need a few key ingredients, depending on your taste and dietary requirements - check out the above recipes for inspiration.
For more gluten-free snack ideas, check out: