Gluten Free Greek Yogurt Breadsticks
I never realized how easy it was to make your own gluten free breadsticks! Once I started using this recipe, there was no turning back. Plus it's easily adaptable for gluten-free, which is essential in my house.
These Gluten Free Greek Yogurt Breadsticks are quick and easy to whip up. With simple pantry staples and the best part is no waiting for the dough to rise before baking. Just whip up these Greek yogurt breadsticks and toss them straight into the oven to cook. Everyone will love them.
The only problem is not to fill those tummies too much before dinner!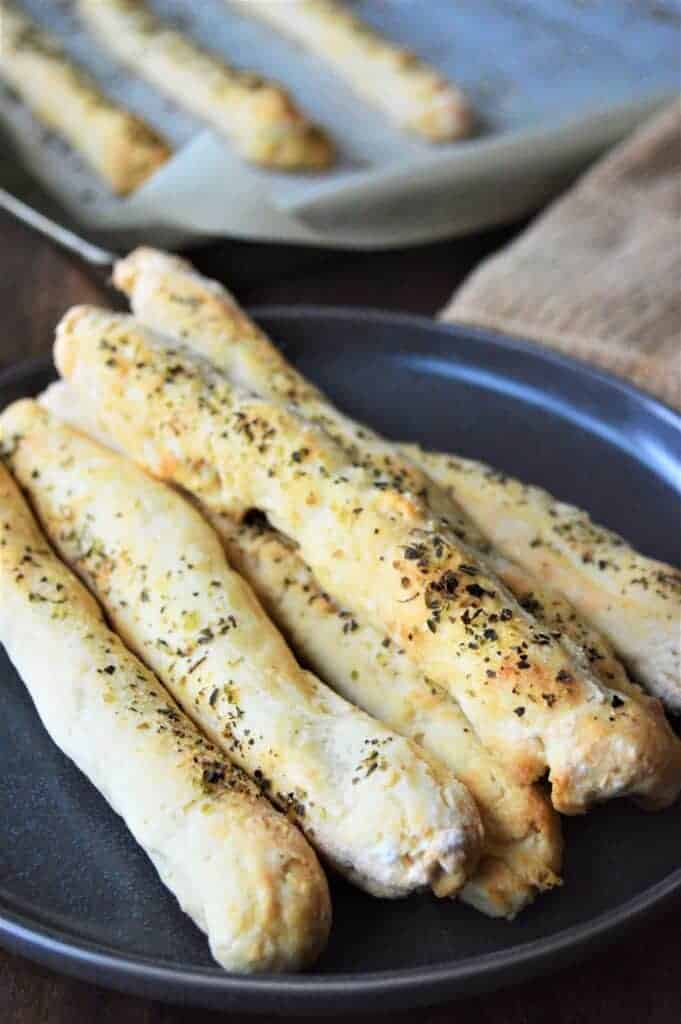 You can pair these with your favorite gluten free pasta dish, or even serve alongside a salad. This recipe is incredible and it really reminds me of a light and fluffy breadstick you would get at your favorite restaurant.
What Type of Oil Is Best to Use?
Personally, this is a personal preference here. You might find you and your family enjoy olive oil over other varieties (it's the favorite in our home).
That is totally fine to use or you can also reach for a classic canola or vegetable oil. They all will get the job done at helping your toppings to stick to breadsticks and for giving your breadsticks a golden, crunchy top.
How to Know if Baking Powder Is Still Good
Since this recipe uses baking powder, I wanted to share a simple trick I learned a few years back. Before I started cooking from scratch more due to our Celiac diagnosis, I never seemed to use baking powder in time before it expired.
A simple way to test it is to boil up some water on the stove. Put about a teaspoon of baking powder in a heat-proof bowl. Then pour around ¼ cup of baking powder over the top of the powder.
If it begins to bubble your baking powder is still good and you can use it. Otherwise, if it doesn't bubble you need to toss and buy new as it will negatively affect your recipe.
Gluten Free Greek Yoghurt Breadsticks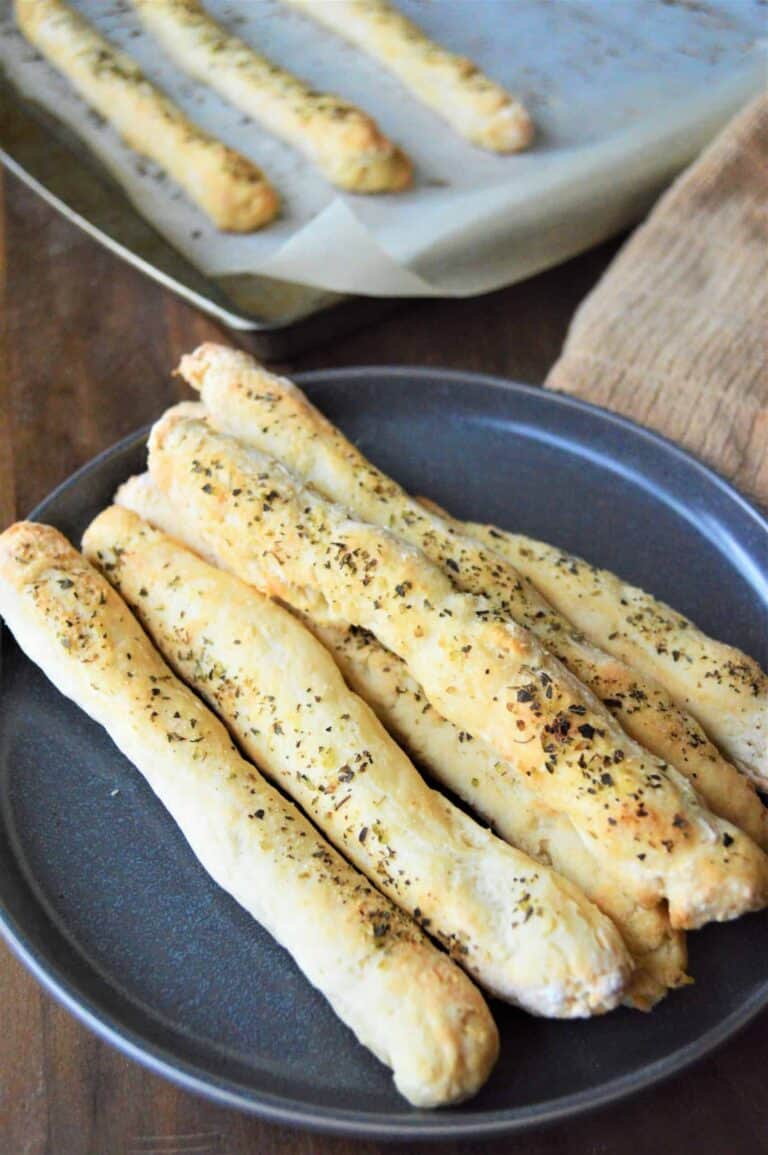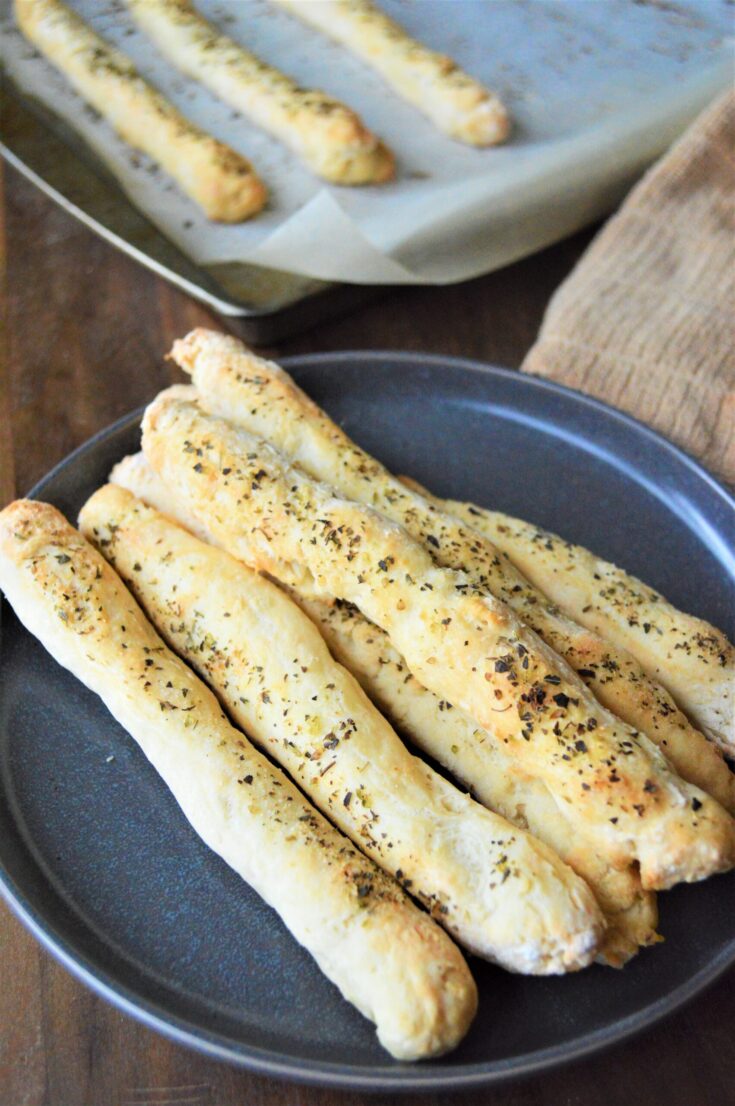 Ingredients
1 cup greek yogurt- Plain (I use 0%)
2 cups gluten free flour + plus a little more for rolling
2 teaspoon baking powder
3-4 tablespoon water
Dash of salt
2 tablespoon oil
1-2 tablespoon Italian seasoning
Instructions
Preheat the oven to 425 degrees F (or 220C).
Combine flour, baking powder and salt in a large bowl.
Stir in greek yogurt. Mix well. (If dough is too dry, add 3-4 tablespoon of
water).
Roll dough out into long sticks. Place on a prepared baking sheet. (I used parchment paper).
Brush each stick with oil. Top with Italian seasoning.
Bake for approximately 15 minutes, or until golden brown.
Notes
Can I Add Cheese On Top Of These Breadsticks?
Yes, go right ahead and sprinkle on some parmesan or even mozzarella or a blend to heat up with the breadsticks. You can sprinkle some cheese on top and then once the cheese is golden brown and melted, check to ensure breadsticks are done then serve as you would like. 
How to Make Gluten Free Breadsticks - Step By Step Photos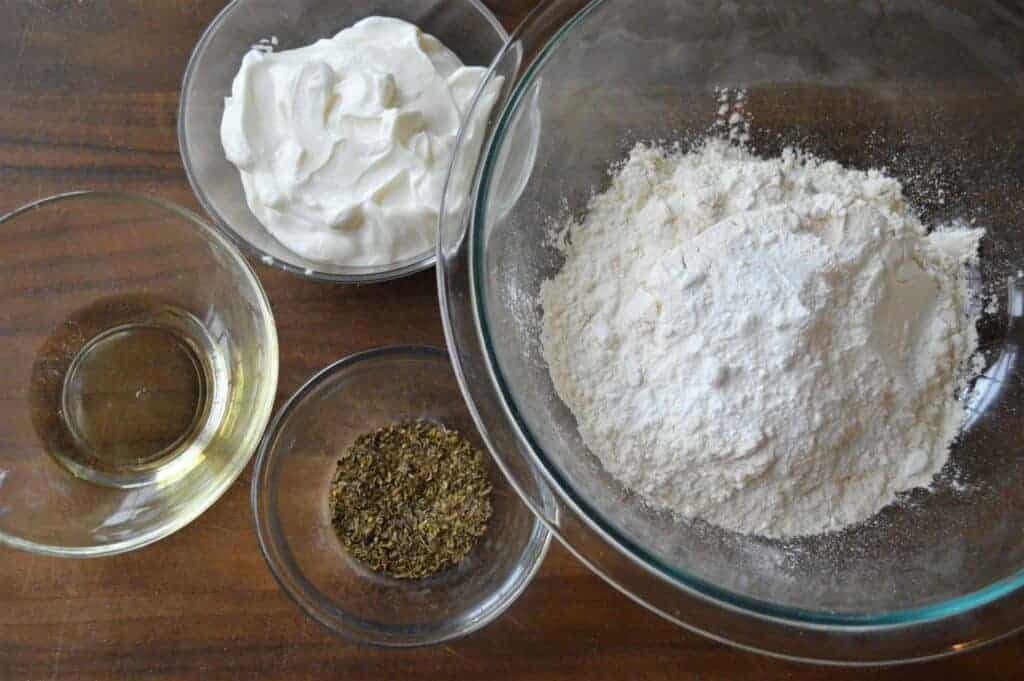 Preheat the oven to 425 degrees F (or 220C) before combining 2 cups of flour, 2 teaspoon baking powder and a dash of salt in a large bowl.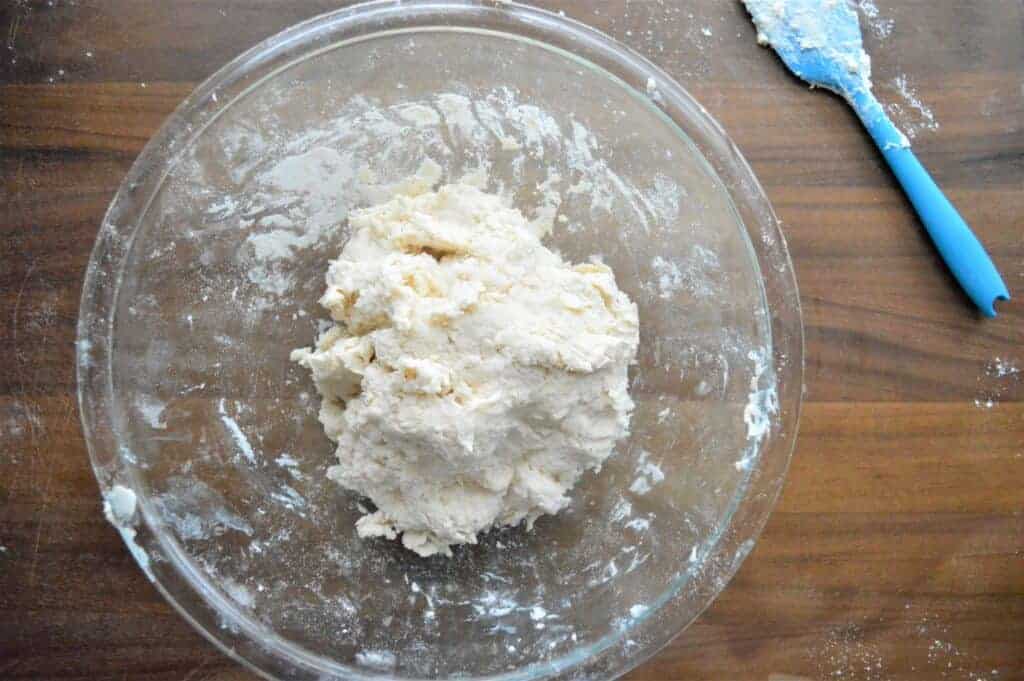 Stir in 1 cup of greek yogurt and mix together well. If the dough is too dry (like it was above) then just add 3-4 tablespoon of water) so it looks similar to below: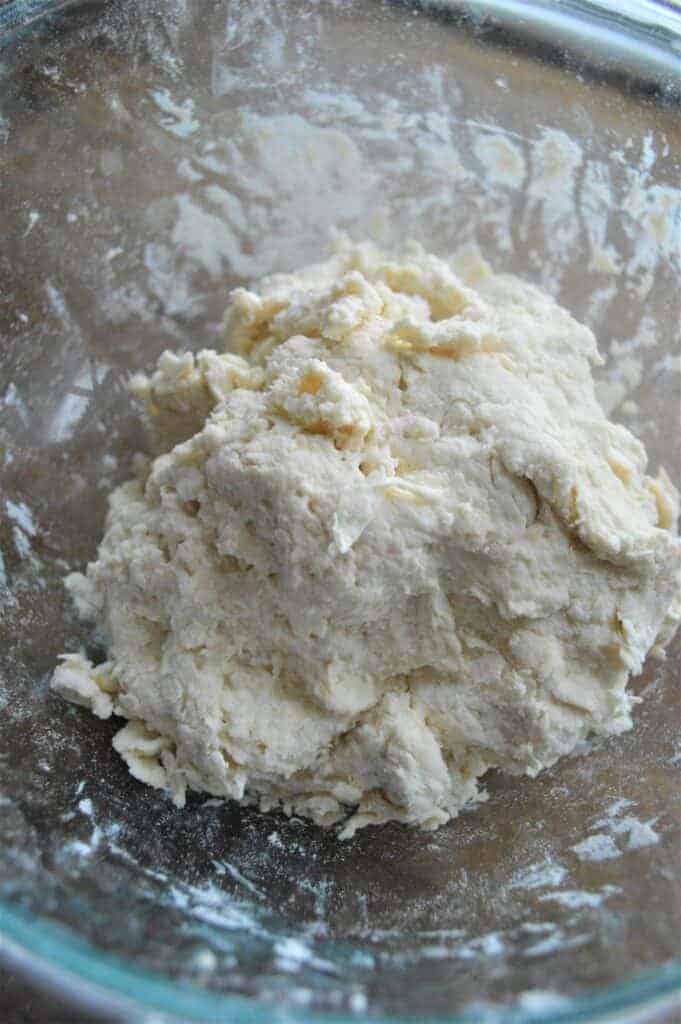 Roll dough out into long sticks and place on a baking sheet. Brush each stick with oil and top with Italian seasoning (and/or add a little cheese if that's the type of breadsticks you're going for):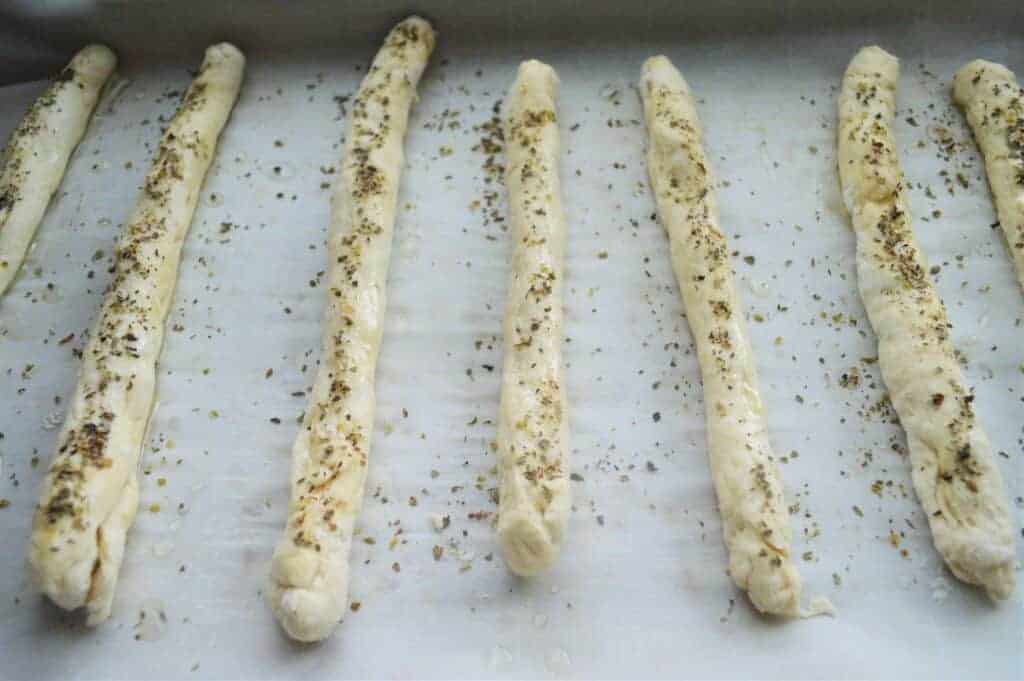 Bake them for approximately 15 minutes (check on them at the 10 minute mark) or until golden brown: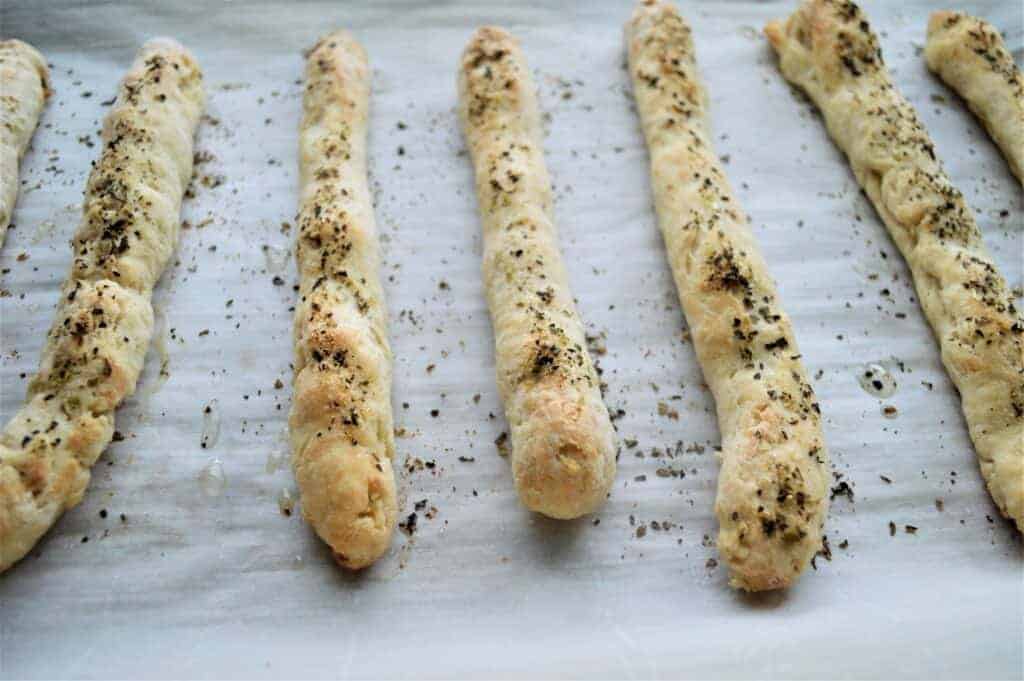 How to Know When The Breadsticks Are Done
To know when your breadsticks are done you will do a few things. First look at the coloring. You will see that a golden color begins to form over the top. Then it no longer looks moist.
Take a breadstick out and either stick a toothpick in it and if it comes out clean your breadsticks are done. Or pick apart one of the breadsticks to look at the inside to ensure it is fully cooked all the way through. I tend to break a 'test' one in half and check the consistency.
Enjoy!